Chicago White Sox pitcher Mike Clevinger reported to spring training on Wednesday and addressed the serious domestic and child abuse allegations against him.
Clevinger is under a Major League Baseball investigation and said he was confident he would be exonerated.
"I trust the process from MLB, I really do," he said. "I think there's a reason I'm sitting in front of you today. I'm just asking everyone to wait before they rush to judgment. Wait until the actual facts are out there, wait until there's actual evidence, and then make your decision on who you think I am."
CLICK HERE FOR MORE SPORTS COVERAGE ON FOXNEWS.COM
The allegations surfaced on Jan. 24 when a woman named Olivia Finestead posted on her Instagram alleging that she was the mother of Clevinger's child and claimed he fathered two other children who were not hers. She posted a photo of marks on her body with accompanying words that alleged the injuries were "from when he threw an iPad at me pregnant" and "finally left when he strangled me."
"Mike Clevinger you really deserve hell I've kept quiet now for almost a year and you continue to covertly abuse your infant," she said, adding the pitcher "threw chew spit on our baby."
METS MANAGER BUCK SHOWALTER NO FAN OF ROOKIE HAZING: 'WHY DON'T YOU MAKE HIS PATH A LITTLE EASIER?'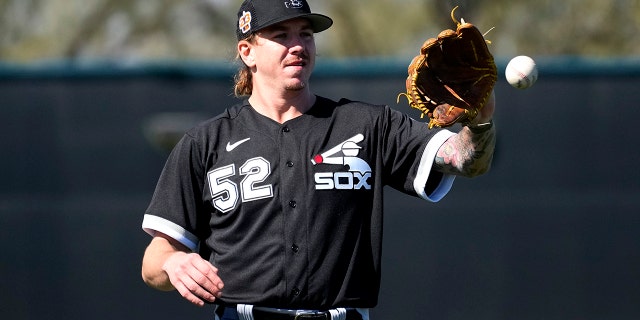 The righty signed a one-year, $12 million deal in December. MLB's probe reportedly predated his agreement with the team.
"Major League Baseball and the Chicago White Sox take any and all allegations very seriously, and the White Sox are completely supportive of the Joint Domestic Violence, Sexual Assault and Child Abuse policy shared by MLB and the MLBPA," the team said in a statement to The Athletic. "MLB opened an investigation after learning of these allegations. The White Sox were not aware of the allegations or the investigation at the time of his signing. The White Sox will refrain from comment until MLB's investigative process has reached its conclusion."
In August 2020, Clevinger broke COVID-19 protocols while playing with Cleveland and was placed on the team's restricted list. Later that month, he was traded to San Diego. He underwent Tommy John surgery after that season, and returned to appear in 23 games (22 starts) in 2022.
From 2017 to 2020, Clevinger pitched to a 2.96 ERA, striking out 10.2 batters per nine innings – however, this past season, his ERA shot up to 4.33 with a 7.2 K/9, both the worst marks since his rookie season in 2016.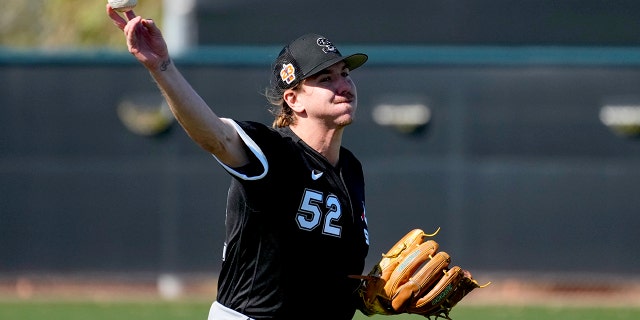 CLICK HERE TO GET THE FOX NEWS APP
The news of the investigation comes less than a month after Clevinger's former teammate, Trevor Bauer, was reinstated after serving a 194-game suspension for violating Major League Baseball's Joint Domestic Violence, Sexual Assault and Child Abuse policy.
The Associated Press and Fox News' Ryan Morik contributed to this report.
[title_words_as_hashtags
https://www.foxnews.com/sports/white-soxs-mike-clevinger-addresses-domestic-child-abuse-claims-wait-theres-actual-evidence