The dislike between the Golden State Warriors and the Memphis Grizzlies continues to grow. 
Last week, Memphis forward Dillon Brooks expressed his disdain for the Warriors, taking direct aim at four-time NBA champion Draymond Green in the process. 
"I don't like Draymond at all," Brooks said last week in an interview with ESPN. 
KEVIN DURANT'S FREAK INJURY IN SUNS WARMUPS COULD COST HIM REST OF REGULAR SEASON: REPORT
"I just don't like Golden State. I don't like anything to do with them. Draymond talks a lot. Gets away with a lot, too. His game is cool – with Golden State – but if you put him anywhere else, you're not going to know who Draymond is. He plays with heart, plays hard, knows the ins and outs of their defense. I guess that's why they like him over there."
Green broke down Brooks' comments piece by piece on "The Draymond Green Podcast," saying the Grizzlies aren't ready to win a championship. 
"His game is cool," Green said as he read from the interview with ESPN.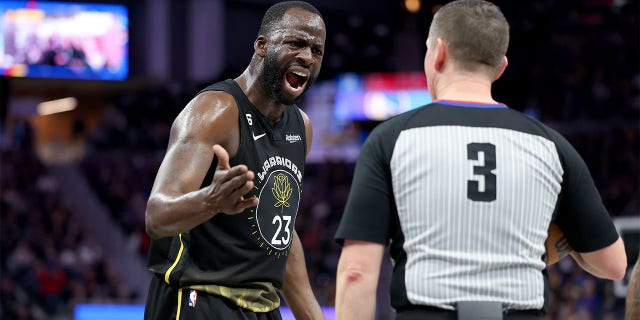 CLICK HERE FOR MORE SPORTS COVERAGE ON FOXNEWS.COM
"If you ever wondered why the Memphis Grizzlies is not ready to compete for a championship, look no further than this idiot right here. They're actually depending on this guy to help them win a championship. And he says 'his game is cool.' Quite frankly, that just shows how little you know about basketball."
Green went on to question whether Brooks' teammates even like playing with him. 
CLICK HERE TO GET THE FOX NEWS APP
"I'm trying to figure out why they like you in Memphis," Green continued when breaking down Brooks' quote. "Or do they like you in Memphis? That's a better question. I'm not sure your teammates like you."
The rivalry between the Warriors and the Grizzlies has grown over the past several years as Memphis has become one of the better teams in the Western Conference.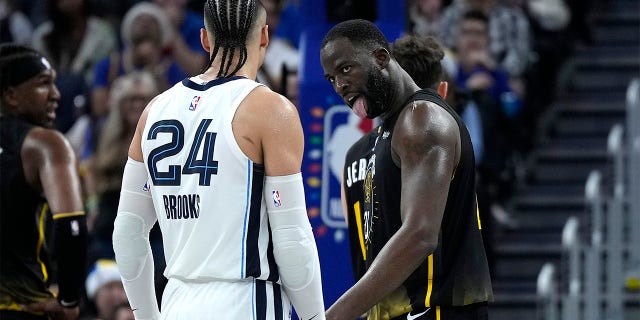 Golden State defeated Memphis in six games during the 2022 NBA Playoffs, going on to win their fourth championship in eight seasons. 
Green and Brooks will have a chance to hash it out Thursday as Golden State travels to Memphis for a 7:30 p.m. ET tip.
[title_words_as_hashtags
https://www.foxnews.com/sports/warriors-draymond-green-rips-grizzlies-dillon-brooks-sure-your-teammates-like-you