The U.S. ski team debuted new race suits at the world championships this week in an effort to bring awareness to climate change.
The blue and white suit, which depicts images of ice chunks floating across the ocean, was created in collaboration with Kappa, the team's technical sponsor, and the nonprofit organization Protect Our Winters (POW). It appears corporate sponsors will appear across the arms and the U.S. Ski Team patch with the traditional red, white and blue will be featured on the skier's leg.
CLICK HERE FOR MORE SPORTS COVERAGE ON FOXNEWS.COM
"From the initial vision and concept to the product in hand, we at U.S. Ski & Snowboard, POW and Kappa have created a suit that represents and brings attention to a warming climate," said U.S. Ski & Snowboard president and CEO Sophie Goldschmidt.
"Although a race suit is not solving climate change, it is a move to continue the conversation and show that U.S Ski & Snowboard and its athletes are committed to being a part of the future."
The POW logo will be on the neck of the suit and a snowflake logo on the leg.
RUSSIAN OFFICIALS RULE 'NO FAULT' FOR FIGURE SKATER KAMILA VALIEVA IN DOPING PROBE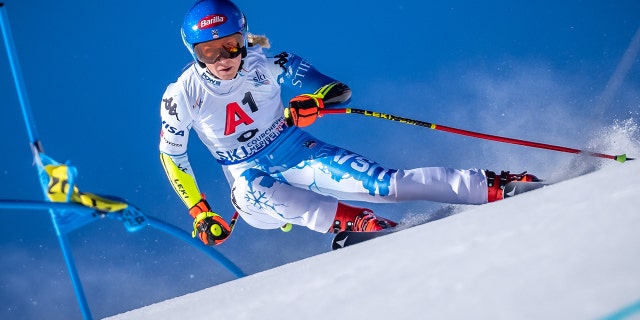 "POW and U.S. Ski & Snowboard are aligned on the urgency of uniting the snowsports industry and community on meaningful advocacy on climate," POW executive director Mario Molina said. "This World Championships suit designed by Kappa makes a statement that athletes, brands and winter enthusiasts worldwide can get behind. By coming together, we can educate and mobilize our snowsports community to push for the clean energy technologies and policies that will most swiftly reduce emissions and protect the places we live and the lifestyles we love."
Travis Ganong, who has been on the U.S. team since 2006, said he was "worried" about the lack of snow and how some of the events become limited because of it.
"I mean, it's just kind of scary, looking at how on the limit (these events) are even to being possible anymore," he said. "Places like Kitzbuehel (Austria), there's so much history and there's so much money involved with that event that they do whatever they can to host the event.
"But that brings up a whole other question about sustainability as well: Is that what we should be doing? … What kind of message do we need show to the public, to the world, about how our sport is adapting to this new world we live in?"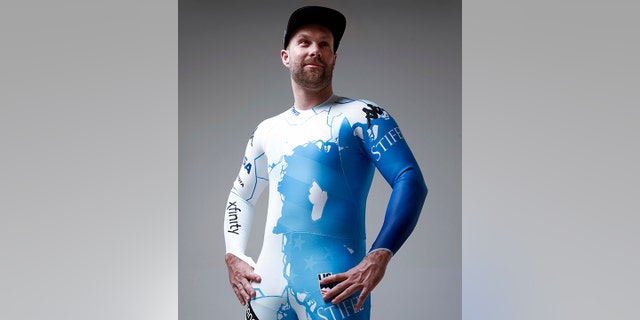 CLICK HERE TO GET THE FOX NEWS APP
The world championships started Monday in Meribel, France, on Feb. 19.
The Associated Press contributed to this report.
[title_words_as_hashtags
https://www.foxnews.com/sports/us-ski-team-debuts-new-suits-bring-attention-climate-change