The Kansas City Chiefs had a lot of bulletin board material on the wall having lost their last three games against the Cincinnati Bengals heading into the AFC Championship.
One of the losses came earlier this season in Cincy, and the previous one came in last season's AFC Championship at Arrowhead Stadium in Kansas City.
That tempted Bengals' defensive back Mike Hilton to coin the term "Burrowhead" in honor of quarterback Joe Burrow being 1-0 at Arrowhead Stadium. Combine that with Cincinnati Mayor Aftab Pureval putting in an official proclamation that Burrow needed a paternity test to confirm if he is Patrick Mahomes' father, it was just more fuel to the fire.
CLICK HERE FOR MORE SPORTS COVERAGE ON FOXNEWS.COM
When the Chiefs won, 23-20, in an instant classic, Travis Kelce let everyone hear about it.
And he has no regrets.
"As if we didn't already have enough ammo. … It was all set up for us to go and defend our home stadium," Kelce said on his and his brother's podcast.
"The guys won one game. And I got all the respect in the world for Joey Burrow. They're over here trying to call Arrowhead, our legendary stadium, the loudest stadium in the world, they're trying to call it 'Burrowhead' after he gets one win in there?"
"All they did was make us locked in that much more and give us that much more energy."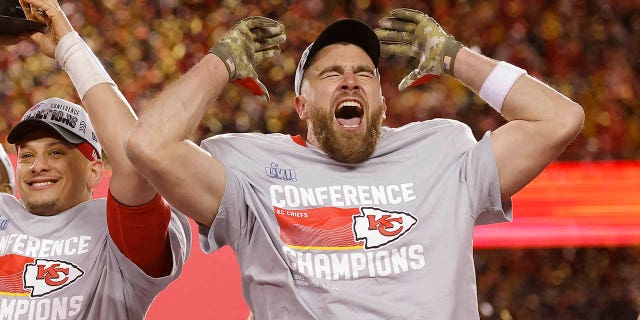 TOM BRADY'S FORMER TEAMMATE'S WIFE PAYS HOMAGE TO QUARTERBACK FOR VOLUNTEER WORK
However, Kelce admitted it was the mayor's comments that put him over the top, and he still is pretty angry about it.
"What a freakin' weanie, man. Why the f— are you even talking, man?"
His brother, Jason, tried to let Travis down easy, saying the mayor was just trying to hype up his city. But Travis replied with the same jab he threw out after the big win:
"He's a mayor. That's why he should know your role and shut your mouth."
HOW TOM BRADY'S FELLOW CLASS OF 2000 QUARTERBACKS FARED IN NFL
He continued, "The paternity test, 'Get a patenity test to see if Burrow is really Mahomes' father.' Shut the f— up. Freakin' weanie, I ain't trying to hear any of that s—. That was the last of it."
The brothers added that the trash talk from the players normally comes from the funnier guys in the league in good fun. But if you're going to talk the talk, you got to walk the walk.
"I got a lot of respect for all of these guys, but if you're going to talk s—, you got to back it up. And unfortunately [Mike] Hilton got abused. Eli Apple got abused."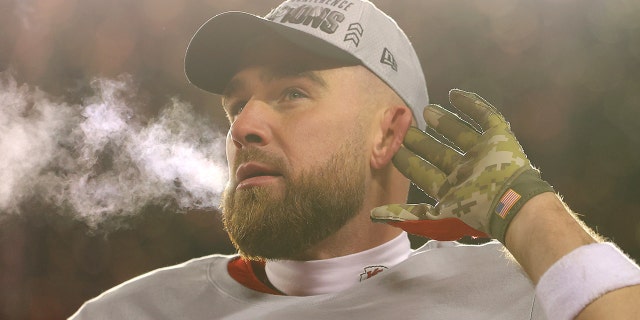 CLICK HERE TO GET THE FOX NEWS APP
Kelce praised just about everyone on the team, commending them for how talented they are, but it will be him facing off against the Philadelphia Eagles, the team his brother and podcast co-host plays center for, in the Super Bowl on Feb. 12.
[title_words_as_hashtags
https://www.foxnews.com/sports/travis-kelce-defends-returning-burrowhead-jabs-telling-cincinnati-mayor-shut-your-mouth