Tom Brady's decision to retire "for good" after he finished up his third season with the Tampa Bay Buccaneers came as no surprise to his father who said Wednesday he knew ahead of time.
Tom Brady Sr. talked to the Boston Globe after the NFL legend who won seven Super Bowl titles during his 23-year career in the league posted an emotional beach-side video telling his fans and followers he was retiring.
CLICK HERE FOR MORE SPORTS COVERAGE ON FOXNEWS.COM
"We're not shocked by any means," he told the outlet. "He has played football for 32 years out of his 45, living his dream for three-fourths of his life. It's been a wonderful ride. He's very secure in his decision. It's about time."
Brady Sr. added that he would have liked his son to come to San Francisco, though he believes the former quarterback will stay in South Florida to be near his children who he co-parents with his ex-wife Gisele Bündchen.
TOM BRADY IS NOT THE BEST SUPER BOWL OR REGULAR-SEASON QUARTERBACK, SPORTS RADIO LEGEND SAYS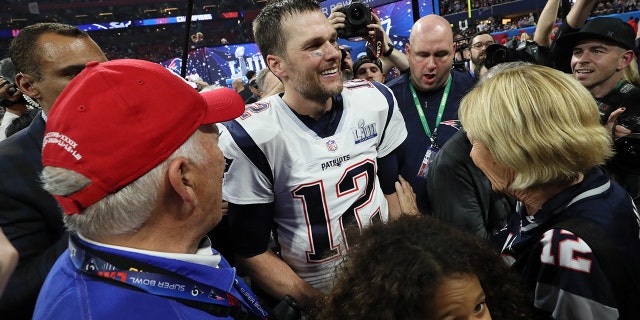 "This has been a hard year," the senior Brady told the Boston Globe. "I'm really happy for Tommy from the standpoint that he's going to be able to spend more time with his kids. He's going out on his own terms, and he's in good health. He's taken a lot of hits over the years — a lot of sacks, a lot of knockdowns. I am thrilled that he won't get knocked down again.
"We would've enjoyed him playing in San Francisco, but we're much happier with his decision doing this than playing for the 49ers. I'm just so proud of the guy. He's a heck of a good guy. That's a father talking, but I firmly believe there's no father who has been given a better son than I have. It's been a wonderful ride."
Brady Jr., the quarterback, was rumored to be the target of several teams if he hit the free-agent market. The San Francisco 49ers was one of those teams, given the proximity to Brady's hometown and the organization's own crowded quarterback room.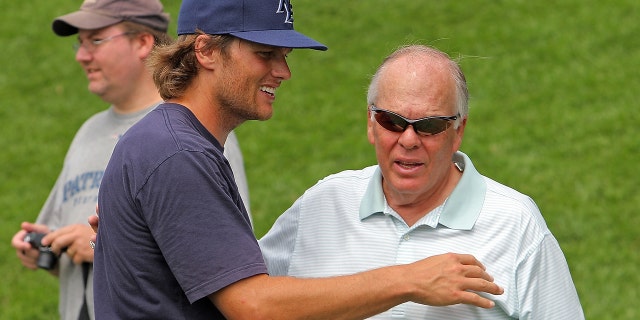 CLICK HERE TO GET THE FOX NEWS APP
All the speculation ended Wednesday.
[title_words_as_hashtags
https://www.foxnews.com/sports/tom-bradys-dad-nfl-legends-retirement-surprise-hard-year