Following a career night against South Carolina, Alabama star freshman Brandon Miller was a major topic of conversation on Thursday. 
Miller has been linked to the death of Jamea Harris in January after police testimony tied his involvement by allegedly transporting former teammate Darius Miles' gun that was used in the shooting. 
Amid chants of "lock him up" against the Gamecocks, Miller scored career-high 41 points in the 78-76 overtime Alabama win. 
ALABAMA'S BRANDON MILLER SCORES CAREER-HIGH OF 41 POINTS IN OT VICTORY AMID ALLEGED TIES TO FATAL SHOOTING 
On Thursday, ESPN's Stephen A. Smith discussed Miller's night on "First Take," applauding his on-court performance while disagreeing with him getting to play amid the controversy. 
"I will applaud Brandon Miller the basketball player, from the standpoint that to endure what he was enduring last night," Smith said. "And to go out there as a freshman and to put on that show on the road, absolutely showed a level of mental toughness that I believe NBA scouts, people on the next level will look at – assuming there's nothing that comes from this from a legal perspective for him – they'll look at that level of mental toughness and find a way to applaud that."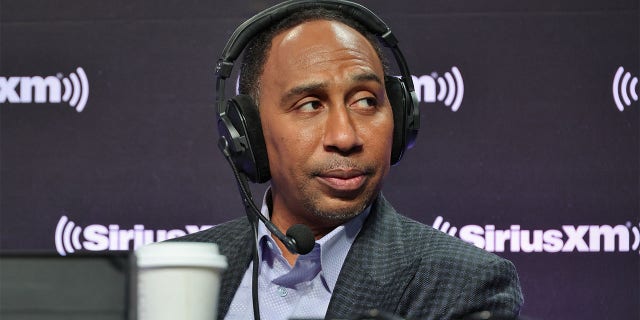 CLICK HERE FOR MORE SPORTS COVERAGE ON FOXNEWS.COM
"But as a young man, I want Brandon Miller to think about this – you didn't pull the trigger, you didn't shoot anybody, and it's important to say that," Smith continued. "But it's also important to say this – if you didn't have that firearm to provide for Darius Miles and the person that he was with, a 23-year-old young lady probably would still be alive. And for you to have anything to do with that, it's something that should make it very, very, very difficult for you to sleep at night as opposed to pumping your chest at people who were booing you." 
Miller's attorney, Jim Standridge, released a statement hours before tipoff clarifying that the freshman standout "never saw the handgun" belonging to Miles, who has since been charged with capital murder in the shooting death of Harris near the university's campus in January.
"On January 14th, Brandon played in a basketball game in the afternoon and later was asked by Darius Miles for a ride to the Strip area to go to a nightclub," the statement read, via the Tuscaloosa Patch.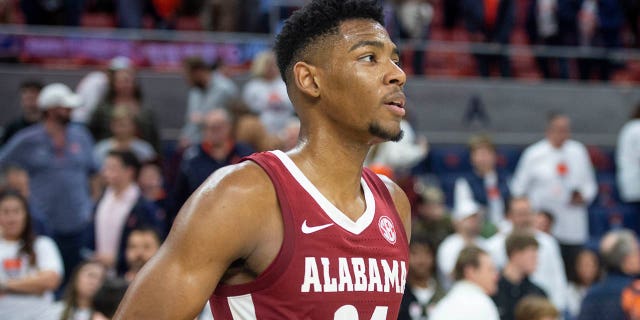 "Mr. Miles brought his legal handgun and left in the backseat of Brandon's vehicle. Brandon never saw the handgun nor handled it. Further it is our understanding that the weapon was concealed under some clothing in the back seat of his car." 
CLICK HERE TO GET THE FOX NEWS APP
The statement went on to say that instead of going inside the nightclub, Miller left to go get food. He was later contacted by Miles to pick him up and go to a different location and while he was already on the way, Miller received a text from Miles asking him "to bring him his firearm."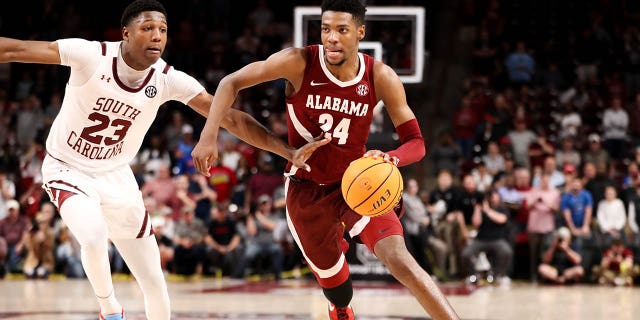 Miller's attorney claimed that he never "interacted with anyone in Ms. Harris' party" or Michael Lynn Davis, who is also charged with capital murder. He also disputed a claim that Miller's vehicle blocked the path of the car that Harris was a passenger in at the time of the shooting. 
Miller has not been charged with any crime. 
In a January statement to Fox News Digital, Miles "maintains his innocence" and is "heartbroken" for the family of the victim, his lawyers said. 
Fox News' Paulina Dedaj contributed to this report
[title_words_as_hashtags
https://www.foxnews.com/sports/stephen-a-smith-alabamas-brandon-miller-shouldnt-have-played-amid-shooting-link-commends-performance