Tom Brady's decision to retire "for good" after wrapping up the 2022 season with the Tampa Bay Buccaneers came as no surprise for those in the NFL world – except for Rob Gronkowski it seemed.
Gronkowski told The Athletic on Tuesday he was surprised Brady called it quits and thought the seven-time Super Bowl champion still had something left in the tank. Brady admitted himself that he would have liked to keep playing but thought at this moment it was the right time to walk away.
CLICK HERE FOR MORE SPORTS COVERAGE ON FOXNEWS.COM
"I was shocked because I would say he still has some left in the tank," Gronkowski said. "There's no doubt about that. I felt like Tom could play until 50 years old. It's up to him when he would call it quits, but just seeing his preparation, how he prepares, how he takes care of himself, just seeing his mindset, he could definitely do it until 50. But he chose to hang it up at 45, and I'm proud of him."
The former New England Patriots and Tampa Bay Buccaneers star was among those who congratulated Brady on his retirement last week.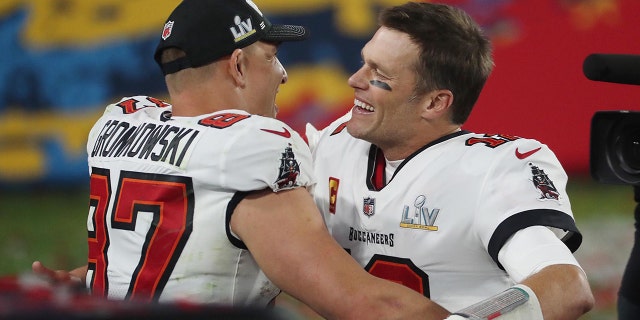 TOM BRADY DISMISSES BILL BELICHICK PATRIOTS CREDIT DEBATE: 'SUCH A STUPID CONVERSATION'
"Tommy, since I already wrote you a long retirement message last year, this time I shall say, welcome to the 2x retired club," Gronkowski tweeted. "You're a legend and you always will be, my friend."
Brady opened up more about his decision to retire on "The Herd" with Colin Cowherd.
"I think, for me, I know in my heart how I feel. I put it out on the field for 23 years, and I'm super proud of what's been accomplished. You know, I just wanted to keep last week really short and sweet, and I felt like I've given a lot, I've gained a lot," he said.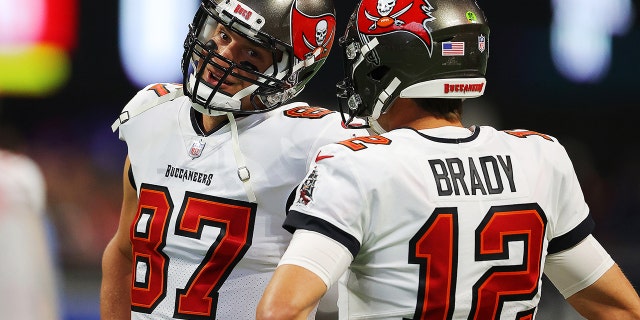 CLICK HERE TO GET THE FOX NEWS APP
"I've learned a lot. And life is about, you know, exciting things ahead. I think when one thing closes, like football has for me, you know 32 years of my life and it's hard to make decisions like that, but it's certainly the right time."
[title_words_as_hashtags
https://www.foxnews.com/sports/rob-gronkowski-reveals-why-shocked-tom-brady-announced-retirement