Despite paying a boatload of money to the NHL to broadcast the league on its networks, ESPN isn't exactly winning over hockey fans.
On ESPN's Thursday edition of "First Take," Stephen A. Smith, Michael Kay and Molly Qerim were discussing which New York professional sports team will win a championship next. 
Kay, the lead play-by-play announcer for the Yankees, replied with the New York Rangers, citing their recent addition of Patrick Kane.
Smith and Qerim thought Kay's response was way out of left field.
CLICK HERE FOR MORE SPORTS COVERAGE ON FOXNEWS.COM
"Oh lord. … The only thing I know about hockey is that the puck is black, and I love [NHL commissioner] Gary Bettman — that's my buddy, who I always go to the hockey games with … football, basketball, baseball," Smith said.
"They don't count …," Qerim answered, saying she meant "no disrespect."
PATRICK KANE TALKS LEAVING BLACKHAWKS FOR RANGERS: 'THIS IS SUCH AN AMAZING OPPORTUNITY'
Later on in the day, Kay hopped on his ESPN New York radio show with co-host Don La Greca, the Rangers' play-by-play announcer. The ESPN hosts are tight-knit, but La Greca was "disgusted" by Smith's comments.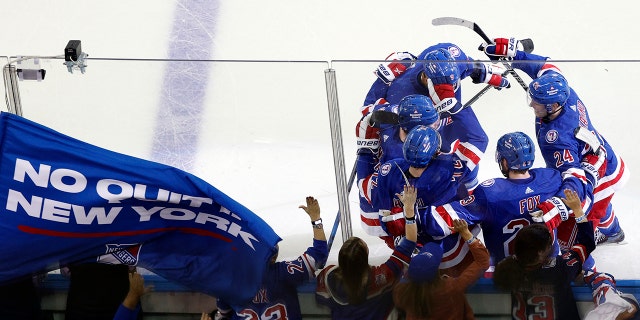 "I take exception to that. 'Why are we sensitive?'" La Greca said on "The Michael Kay Show" when discussing why hockey fans didn't appreciate the jab at their sport. "ESPN has rights. They broadcast games. They had the Stanley Cup Final last year. And a major show of theirs just says they don't count? … 
"Stephen's gotta do a better job. He sits there, and they get MMA, and he talks MMA. They get hockey, talk some hockey. I'm not saying you gotta be fluent in every single sport, but Michael says Rangers. 'They don't count?' And we're supposed to just go, 'Yeah, I guess they don't count.' And we're sensitive? Give me a break. That's a bad job by Stephen. Awful job by Stephen. … I'm disgusted by him."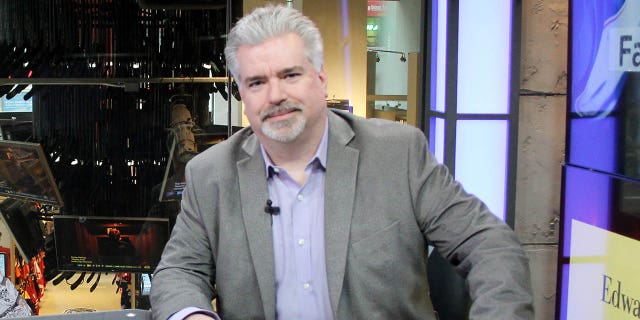 CLICK HERE TO GET THE FOX NEWS APP
Kay did have a pretty decent point. The Blueshirts made the Eastern Conference finals last year and have only gotten better with plenty of big trades within the last couple weeks. The Nets and Knicks, despite the latter's latest hot stretch, aren't exactly championship favorites.
The World Series (Yankees and Mets) won't be played until late October, and the Jets and Giants are probably on the outside looking in on the Super Bowl more than 11 months from now.
The Rangers are in third place in the Metropolitan Division and may face the Hudson River rival New Jersey Devils in the first round of the NHL Playoffs.
[title_words_as_hashtags
https://www.foxnews.com/sports/rangers-announcer-disgusted-by-espn-analysts-who-say-team-doesnt-count-new-york-franchises