Tom Brady may be the best ever, and assuming they move on from Derek Carr, the Las Vegas Raiders do need a quarterback.
But a Raiders legend doesn't want Brady anywhere near Vegas.
Tim Brown thinks the Raiders should go a different route, despite understanding it's a "possibility," because of his age.
"I don't think Tom Brady should be in the plans at all…" Brown said on CBS Sports Radio. "I think he's starting to show that he's 45-46 years old."
CLICK HERE FOR MORE SPORTS COVERAGE ON FOXNEWS.COM
It's no secret that Brady isn't the most athletic person in the world, but Brown thinks it's now becoming a detriment when compared to the younger, more mobile quarterbacks in the league.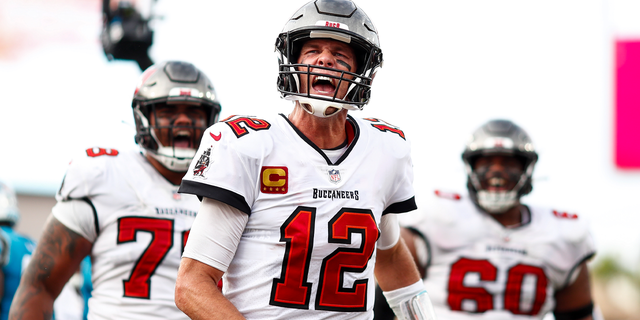 FORMER NFL TIGHT END DETAILS 'WORST' INTERVIEW MOMENT DURING NFL COMBINE
"When you look at the quarterbacks in the league today you have very few who are pocket quarterbacks," Brown continued. "Joe Burrow is probably the closest thing you get, but God knows when it's time to run, he can get out of the pocket and make it happen."
"Tom Brady is never gonna do that. I just don't believe in this league, and yeah, Tom has won all these Super Bowls, but I just think the league is moving to a point where you have to have a quarterback that's able to move around and get some things done with his feet every once in awhile."
Brady didn't win seven Super Bowls on accident, but he certainly took a step back – his 25 touchdowns were his lowest since joining Tampa Bay (he's thrown 43 and 40 the last two years). He failed to make the Pro Bowl, and it's the first time Brady finished under .500 in his career.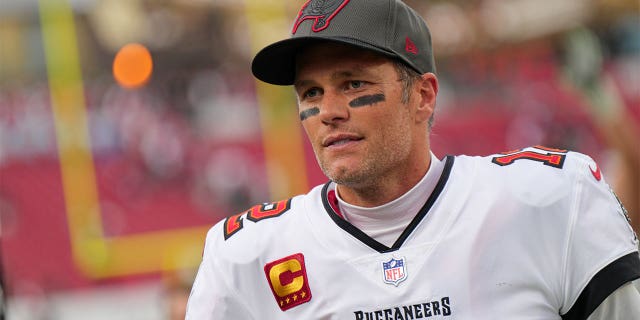 CLICK HERE TO GET THE FOX NEWS APP
Brady is a free agent after spending the last three years with the Buccaneers – he played his first 20 years with the New England Patriots.
He remains uncommitted on a potential 24th NFL season.
[title_words_as_hashtags
https://www.foxnews.com/sports/raiders-legend-hall-of-famer-tim-brown-doesnt-want-tom-brady-vegas