The Portland State men's basketball team did the unthinkable Saturday. 
The team was leading by eight points with just over a minute left in a game against Northern Arizona but somehow found itself trailing in the game's final seconds.
With 0.4 seconds left, a Vikings' player threw a full-court pass to start one of the most improbable plays of the college basketball season. 
Isaiah Johnson somehow caught the pass and, even more remarkably, hit the game-winning shot at the buzzer as he fell backward to lift Portland State to an 88-87 win.
CLICK HERE FOR MORE SPORTS COVERAGE ON FOXNEWS.COM
The Vikings' 86-78 lead with 1:21 remaining disappeared after the team committed an offensive foul and a turnover and missed three consecutive free throws.
Northern Arizona seemed poised for its eighth win of the season, but Portland State had other plans.
IMPROBABLE LAST-SECOND THREE-POINT HEAVE LEADS TO WILD D3 COLLEGE BASKETBALL UPSET
"Oh my goodness, I can't believe what I just saw!" a shocked announcer yelled.
Forward Isaiah Johnson was being guarded by two NAU defenders when Hunter Woods' pass came flying toward his end of the court.
Johnson had virtually no time to redirect the basketball to sink the stunning shot.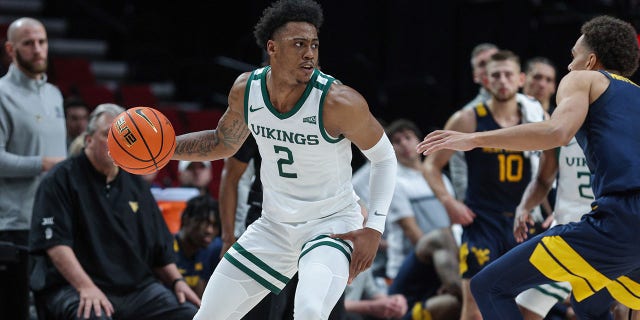 Referees reviewed the amazing play via replay and confirmed Johnson got the ball out of his hands before the buzzer. 
The video also showed Johnson did not even have the ball fully in his hand before he redirected it toward the hoop. He finished the game with nine points.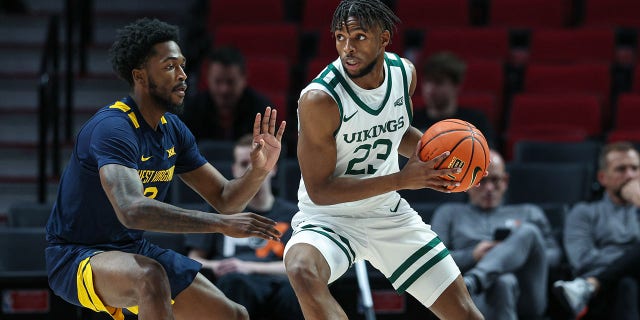 Fans and teammates were overjoyed but also seemed just as shocked that the Vikings had won the game.
CLICK HERE TO GET THE FOX NEWS APP
Portland State entered Saturday's contest with a 10-15 record, while Northern Arizona was 7-19 on the year. 
[title_words_as_hashtags
https://www.foxnews.com/sports/portland-state-makes-shot-year-improbable-buzzer-beater-stuns-northern-arizona