A 62-year-old Navy veteran received the surprise of a lifetime when he was gifted tickets to see his Kansas City Chiefs play in Super Bowl LVII.
Social media star Zachery Dereniowski walked up to the veteran named Warren, and asked about his plans for the big game – he had just purchased food for it. 
Shortly after, Dereniowski surprised Warren with $1,000 in cash, but there was much more.
CLICK HERE FOR MORE SPORTS COVERAGE ON FOXNEWS.COM
Moments later, Dereniowski gave Warren a package that included tickets and Warren couldn't believe his eyes.
"Oh my God. Oh my God! I'm going to the game! I'm going to the game!" Warren shouted in disbelief.
The two shared a hug, and he revealed that he was shot in the head during his 21-plus years of service.
"If they called me tonight, I'd do it again," Warren said.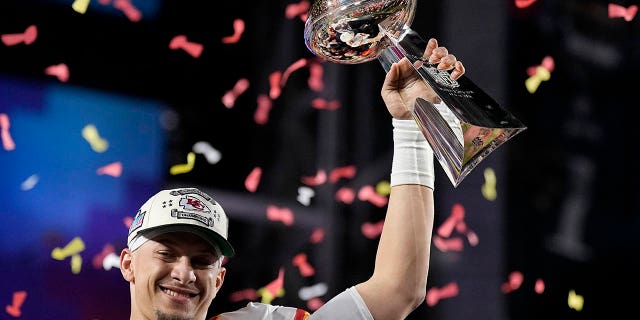 PATRICK MAHOMES, DAD SHARE HEARTWARMING MOMENT AFTER CHIEFS SUPER BOWL LVII VICTORY: 'YOU DIFFERENT'
Well, Patrick Mahomes caught wind of the video, and he, too, was touched.
"This is what it's all about man!" he tweeted on Monday with a flexing emoji.
To put a cherry on top of everything, Warren got to see Mahomes win his second Super Bowl MVP award with Kansas City's 38-35 victory over the Philadelphia Eagles.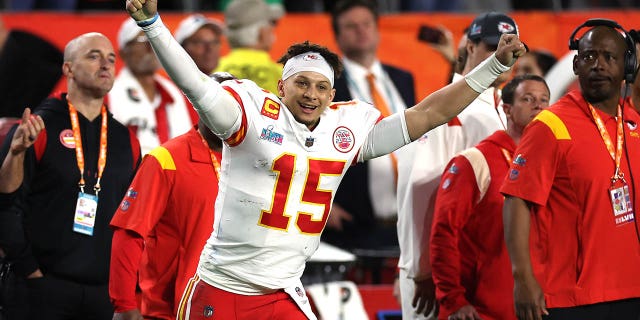 CLICK HERE TO GET THE FOX NEWS APP
It was the Chiefs' third Super Bowl in franchise history, and their second in the last four years.
[title_words_as_hashtags
https://www.foxnews.com/sports/patrick-mahomes-reacts-injured-navy-veteran-chiefs-fan-gifted-super-bowl-tickets