Patrick Mahomes played the AFC Championship Game through a high-ankle sprain and gave the closest thing a football player can to a Michael Jordan-esque performance in the 23-20 win over the Cincinnati Bengals.
In the fourth quarter, Mahomes set the Kansas City Chiefs apart from the Bengals with a 5-yard run and as he ran out of bounds he was pushed from behind by Bengals defensive end Joseph Ossai. The defender was penalized for unnecessary roughness and flag was thrown. It moved the Chiefs up 15 yards.
CLICK HERE FOR MORE SPORTS COVERAGE ON FOXNEWS.COM
Harrison Butker then nailed the 45-yard go-ahead field goal to give Kansas City the lead and eventually win the game.
Mahomes had his faith on his mind as he talked to CBS' Tracy Wolfson
"First off, I wanna thank God, man," Mahomes said. "He healed my body this week to battle through that. He gave me the strength to be out here.
EMPIRE STATE BUILDING LIGHTS UP GREEN TO SUPPORT EAGLES AND CREATES FIRESTORM: 'YOU ARE DEAD TO ME'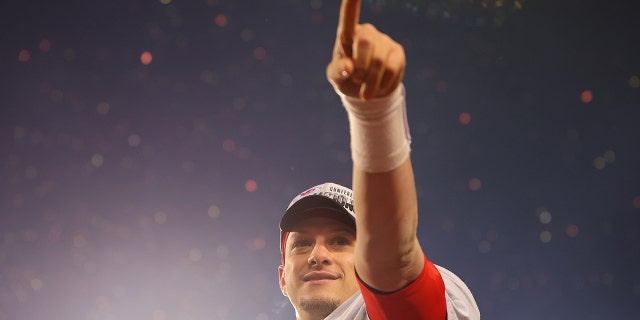 "I was with this team, man. We played together. I said it from the beginning, when we were in the locker room, I said we gotta be together and this team stepped up. It's a great football team and we showed this place that it's Arrowhead, it's not Burrowhead out here," he added referring to the trash talk the Bengals were giving to his teammates during the week.
Even as he limped around Arrowhead Stadium, Mahomes was still 29-for-43 passing with 326 yards and two touchdown passes. He had 8 rushing yards.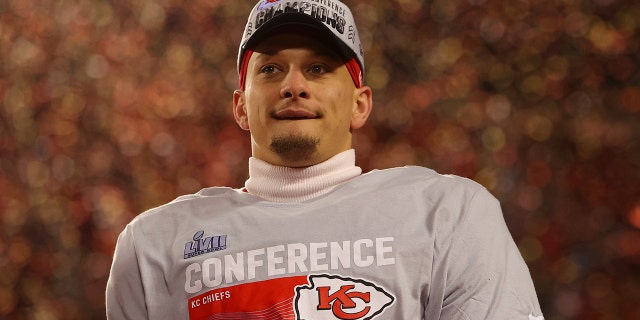 CLICK HERE TO GET THE FOX NEWS APP
The Chiefs will meet the Philadelphia Eagles in Super Bowl LVII.
[title_words_as_hashtags
https://www.foxnews.com/sports/patrick-mahomes-praises-god-afc-championship-win-body-week