The NFL script joke progressed from internet frustration to podcast microphone to the Pro Bowl Games over the weekend as players were asked whether they liked their roles for the 2022 season.
The Los Angeles Chargers' social media team posted a video of a member asking players what they thought of their "script." Plenty of players joked they did not like it because they were at the Pro Bowl in Las Vegas instead of preparing for the Super Bowl at State Farm Stadium.
San Francisco 49ers star George Kittle was upbeat when he gave his answer.
CLICK HERE FOR MORE SPORTS COVERAGE ON FOXNEWS.COM
"My first read through was really fun," the tight end said. "They didn't send the playoff one until the playoffs hit. So, after that, I was a little shook."
Kittle's teammate Trent Williams appeared to still be flabbergasted the 49ers had no quarterback in their NFC Championship appearance against the Philadelphia Eagles.
"How are we gonna play the NFC Championship without a quarterback," Williams said. "Luckily, I missed that part because I wouldn't even showed up if I knew that was gonna happen.
For a defending Super Bowl champion like Los Angeles Rams cornerback Jalen Ramsey, he did not like how things played out for him.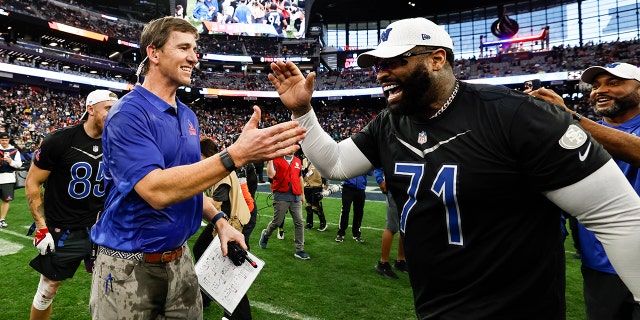 "It was s— for the Rams," he said.
SUPER BOWL CHAMP DOWNPLAYS TOM BRADY, AARON RODGERS' NFL ACCOLADES: 'IT'S NOT IMPRESSIVE'
The script joke circulated last week when former NFL star Arian Foster gave a sarcastic explanation of how the league was "rigged" on the Barstool Sports "Macrodosing" podcast.
PFT Commenter, one of the hosts on the show, sarcastically told the audience that Foster told him a script would be dropped off at his locker before the start of the season.
"We were really dedicated to it. So, it was more so like that's what practice was about — it was about practicing the script. This is what goes on, this is what we have to do … WWF, so it's like we know what's going to happen. You still gotta put on a show," the four-time Pro Bowl running back said.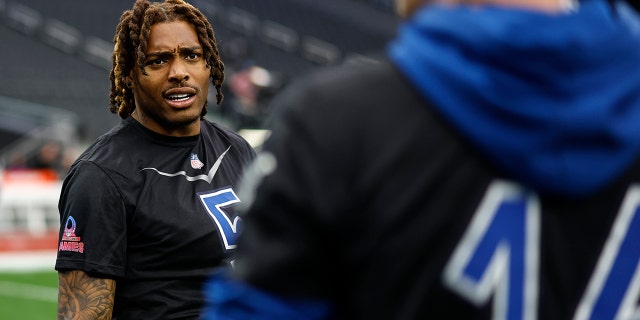 He was then asked about "the script" he got when his career "fell off a cliff," when he stopped believing in God.
"It was 2015. Oddly enough, the scriptwriters didn't have anything to do with that, actually. It has more so to do with they needed a change of scenery in Houston," Foster said deadpan. "It was time to go so. They wanted to get everybody out of Houston — that was the ultimate goal."
CLICK HERE TO GET THE FOX NEWS APP
"NFL is rigged" has been a trending topic over the last few weeks as fans lament the officiating in some of the games.
[title_words_as_hashtags
https://www.foxnews.com/sports/nfl-players-lean-script-jokes-pro-bowl-games-little-shook