Pro Football Hall of Famer Tony Gonzalez will be among the millions tuning in to watch Super Bowl LVII between the Kansas City Chiefs and Philadelphia Eagles on Sunday night.
The Chiefs are coming into the game seeking their second Super Bowl title in four years, and the Eagles are seeking their second Super Bowl title since the 2017 season. The game will feature the best teams from the AFC and the NFC, and it will be a battle between two of the top quarterbacks in the NFL in Patrick Mahomes and Jalen Hurts.
CLICK HERE FOR MORE SPORTS COVERAGE ON FOXNEWS.COM
The talk about Kansas City has been about whether they would be considered a dynasty as they make their third Super Bowl appearance in four years. Gonzalez told Fox News Digital that he agreed the dynasty talk is justified, but he said fans should be giving a lot of credit to the Eagles' front office as well.
"If the Chiefs win, then yeah, I think you put the 'D' on there – put the 'dynasty' word on the front of it when you talk about the success they've had the past four years," he said. 
"With Philly, if they happen to the win this game, credit (Eagles GM) Howie Roseman for the way he's rebuilt this team and retooled it – a different quarterback, a lot of guys that are all brand new.
EAGLES' SUPER BOWL LVII APPEARANCE HAS PHILADELPHIA PREPARED TO GREASE LIGHT POLES AGAIN: REPORT
"For them to turn it around that quickly is incredible. You see teams to go to the Super Bowl, and they don't get back there for another 10 years or longer. But to do what Philly's done, the way they retooled – getting rid of Carson Wentz and all that stuff and Nick Foles, bringing in Jalen Hurts – it's just a credit to what they've been able to do from a managing perspective."
Chiefs coach Andy Reid will also get another crack at a Vince Lombardi Trophy, and this time it could come at the expense of the team he used to coach before he went to Kansas City.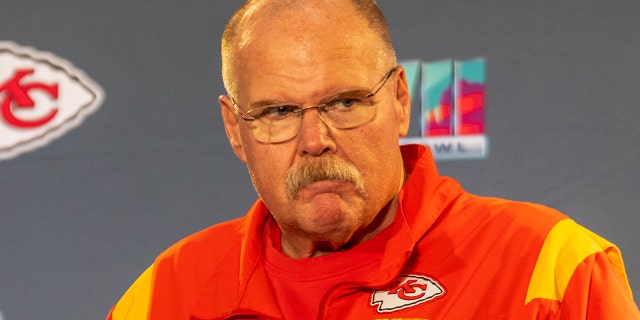 A win could solidify Reid's place among the best coaches ever to lead in the NFL.
"I mean definitely go to put him up there," the former Chiefs star told Fox News Digital. "Andy, from a play-calling perspective, I don't think you can say anybody was better than him. And then you give him a guy like Patrick Mahomes, Travis Kelce, Tyreek Hill – I know he's not playing there anymore – I think the stuff that he can do is genius.
"Absolutely, I put him up there, top-five coach of all time – and if he wins this week for sure."
Gonzalez is also trying to help keep rabid football fans calm during the game by bringing awareness to the stress and anxiety that fans can have during the entire ordeal.
He partnered with Bayer Aspirin to spread the word about sports fandom and heart health.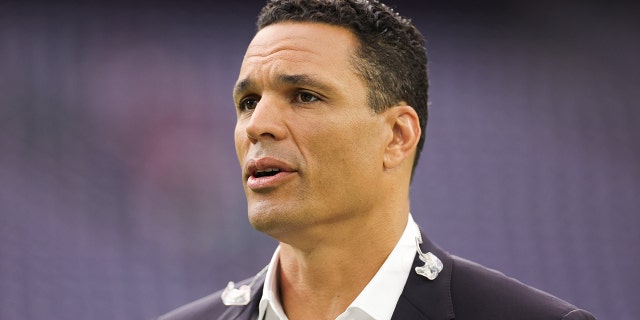 CLICK HERE TO GET THE FOX NEWS APP
"Here's a crazy stat that I found out: Your risk of heart attacks doubles when you're rooting for your home team," he said. "To all the fans out there – not scare them but – just to make sure that you're being smart with how you treat your heart."
[title_words_as_hashtags
https://www.foxnews.com/sports/nfl-legend-tony-gonzalez-believes-eagles-brass-deserves-more-credit-talks-andy-reids-place-history