Less than 24 hours after firing its head basketball coach, New Mexico State Chancellor Dan Arvizu backed athletic director Mario Moccia three days after the basketball season was canceled due to hazing allegations. 
After an "expansive review" of the school's athletic programs, Arvizu said that the "culture of bad behavior" was contained within the men's basketball program. 
"We have looked and done an expansive review of our programs, and everything that I have learned is that our men's basketball program has been infected with bad behavior, a culture of bad behavior," Arvizu said Wednesday. "There have been some egregious violations of our student code of conduct, and there have been essentially other despicable acts."
NEW MEXICO STATE'S REMAINING CONFERENCE GAMES DEEMED FORFEITS AFTER HAZING ALLEGATIONS SURFACE
"Our review indicates that this culture of bad behavior is contained in our men's basketball program. That is not elsewhere. And I want that to be clear."
New Mexico State canceled the season on Sunday after a police report alleged that three players ganged up on a teammate and attacked him in a case that includes allegations of false imprisonment and criminal sexual contact.
On Tuesday, head coach Greg Heiar was fired, which Arvizu said was "for cause" on Wednesday.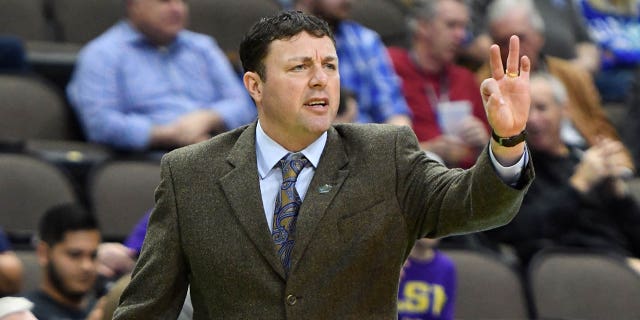 Arvizu also said that there is an ongoing investigation by the school regarding the assistant coaches.
CLICK HERE FOR MORE SPORTS COVERAGE ON FOXNEWS.COM
"Mario has been extremely transparent with me about all things that he knew when he knew them," Arvizu said Wednesday when asked about his confidence in the athletic director. "And we have been in constant contact around all of the various things we had both control of and those things that were coming my way."
"I have not lost confidence in Mario's ability to essentially be our athletic director. He still has my complete confidence to turn this program around," he continued.
The suspension comes at a troubling time in the Aggies' program after a Nov. 19 shooting on the Albuquerque campus of rival University of New Mexico left 21-year-old Aggies forward Mike Peake injured and 19-year-old UNM student Brandon Travis dead.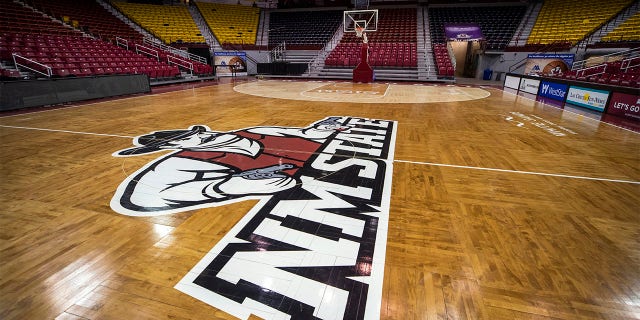 Police reported that Travis and three other UNM students, including a 17-year-old girl, lured Peake to campus hours before the rivalry game. 
CLICK HERE TO GET THE FOX NEWS APP
Surveillance footage released by New Mexico State Police in December showed three people approach the basketball player from behind before hitting him in the legs with a baseball bat and shooting him in the left leg. Peake can then be seen pulling out a gun and firing several shots, which struck Travis and resulted in his death.
Three of Peake's teammates, later identified as Issa Muhammad, Marchelus Avery and Anthony Roy, picked him up from the scene and took him to a hospital.
The Aggies were 9-15 on the year when the season was canceled. Their remaining games have been deemed forfeits by the Western Athletic Conference.
Fox News' Ryan Gaydos and Elizabeth Pritchett contributed to this report.
[title_words_as_hashtags
https://www.foxnews.com/sports/new-mexico-state-chancellor-culture-bad-behavior-contained-within-basketball-program