A high school swimmer was disqualified from a race after the American flag patch he donned on his cap was ruled to be 0.2 inches too large, according to the swimmer's father.
Rob Miller said that his son, a 16-year-old sophomore at Morristown High School in New Jersey, had worn the patch in honor of his grandfather, who died in the Sept. 11 attacks in New York.
CLICK HERE FOR MORE SPORTS COVERAGE ON FOXNEWS.COM
The meet was during Morristown's Senior Night against Parsippany Hills High School.
According to Miller, the opposing coach waited until the 400-meter free relay race was over to have the emblem measured.
"The issue is the coached [sic] waited until after the swim to get the DQ, deciding to put the burden of a 'loss' on a 16 year old, letting down all the Seniors that won their last dual meet of their HS careers," Miller wrote.
"He usually wears the team cap or another colored one inside out, no logo/flag. The one time he wears this in a meet and the coach DQ'd him. Unreal luck,' Miller wrote in a separate tweet.
"Boys unfortunately lost during the final relay due to some technical difficulties (everyone knows motown boys were the real winners),' the Morristown swim team Instagram account posted.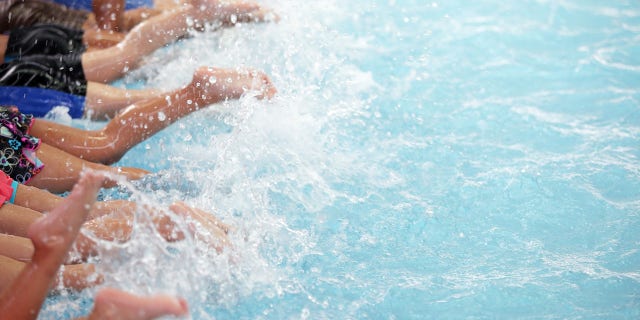 ST JOHN'S CHEERLEADERS REFUSE TO PERFORM AT GAME AFTER SCHOOL FAILS TO RECOGNIZE THEM ON WOMEN IN SPORTS DAY
The National Federation of State High School Associations Swimming and Diving rules state the following:
"One American flag, not to exceed 2 inches by 3 inches, may be worn or occupy space on each item of uniform apparel. By state association adoption, to allow for special occasions, commemorative or memorial patches, not to exceed 4 square inches, may be worn on the uniform without compromising its integrity."
Miller wrote in a later tweet that he was "guessing it could be a 'political statement.'"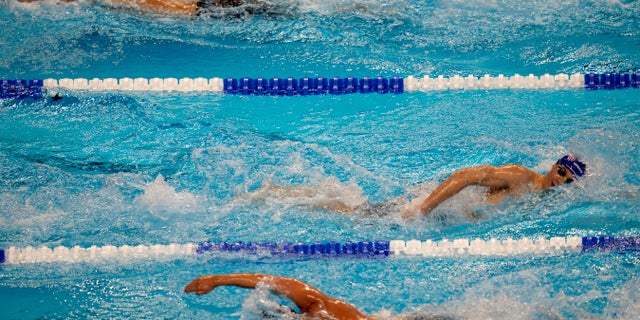 CLICK HERE TO GET THE FOX NEWS APP
Neither school's swim coach responded to a request for comment.
[title_words_as_hashtags
https://www.foxnews.com/sports/new-jersey-high-school-swimmer-disqualified-race-size-american-flag-cap-dad-claims