Days after Michael Irvin denied misconduct toward a Marriott employee, the hotel company says he made the woman "visibly uncomfortable."
Itvin says there were no inappropriate exchanges between him and the employee, but Marriott claims otherwise.
Marriott said a "visibly intoxicated" Irvin flagged down "Jane Doe" and made small talk with her. Irvin and the woman allegedly shook hands, he asked her whether she watched football, and he told her he found her attractive. But then, it allegedly got sexually explicit.
"Irvin also reached out and touched the Victim's arm during this conversation without her consent, causing her to step back, becoming visibly uncomfortable. Irvin then asked the Victim whether she knew anything about having a "big Black man inside of [her]," Marriott said in the suit, via USA Today. "Irvin then attempted to grab the Victim's hand again and said he was 'sorry if he brought up bad memories' for her.' The Victim pulled her hand away and tried to back away from Irvin as he continued to move towards her."
Irvin was taken off Super Bowl LVII assignments due to the Feb. 5 incident near the site of the game, but says he did not harrass anyone.
"This sickens me because in this great country, this takes me back to a time where a White woman would accuse a Black man of something, and they would take a bunch of guys that were above the law, run in a barn, put a rope around his foot and drag him through the mud – and hang him by the tree. Not a thought about what would happen, not investigation, not after repeated attempts of people trying to go and say, 'Guys, here is what really happened.'"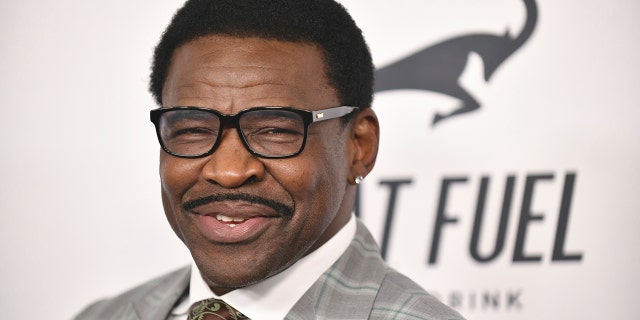 "How can I defend myself if I don't even know what I am defending myself against?" he said, before adding, "This just blows my mind that in 2023 we're still dragging and hanging brothers by a tree. That blows my mind that I have no opportunity to defend – I don't even know what I'm defending." 
A couple of witnesses said there was nothing inappropriate about the interaction, with one saying it was "super friendly."
"There was nothing really untoward out of the interaction," Phil Watkins said, adding that the employee had approached Irvin. "Basically, I heard some laughter. I looked up, there was a few handshakes. There was some more laughter, and they went their separate ways."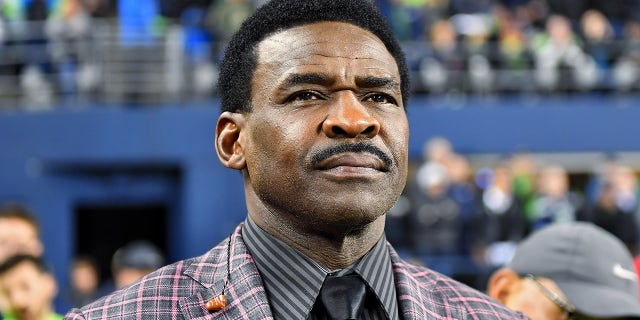 Irvin filed a $100 million lawsuit against the employee and Marriott after the allegations.
Fox News' Paulina Dedaj contributed to this report.
[title_words_as_hashtags
https://www.foxnews.com/sports/michael-irvin-made-hotel-employee-visibly-uncomfortable-asked-sexually-explicit-question-marriott-says