The Cincinnati Bengals are preparing for Sunday's AFC championship game with hopes of returning to the Super Bowl.
Joe Burrow won a College Football Playoff national championship during his time at LSU and is off to an impressive start to his professional football career. 
The quarterback has led his team to three straight wins over the Chiefs, the team Cincinnati faces Sunday.
A photo of Burrow recently resurfaced showing him as a boy wearing a Kansas City Chiefs helmet.
CLICK HERE FOR MORE SPORTS COVERAGE ON FOXNEWS.COM
Jim Burrow, Joe's father and a former college football coordinator and position coach, tweeted a childhood photo showing his son wearing the Chiefs headgear.
CHIEFS' PATRICK MAHOMES SAYS SPRAINED ANKLE IS 'PROBABLY BETTER THAN I EXPECTED' AHEAD OF AFC CHAMPIONSHIP
"Joe watching an Iowa Barnstormer game with his Mom," Jim wrote on Twitter. "Won't be wearing that helmet Sunday. Who Dey."
Last year, Jim posted what appeared to be the same photo but reassured fans the Burrows were unwavering Bengals supporters. 
"Joe use to like those shiny red chiefs helmets . Not anymore . Geaux Bengals," Joe wrote in the caption.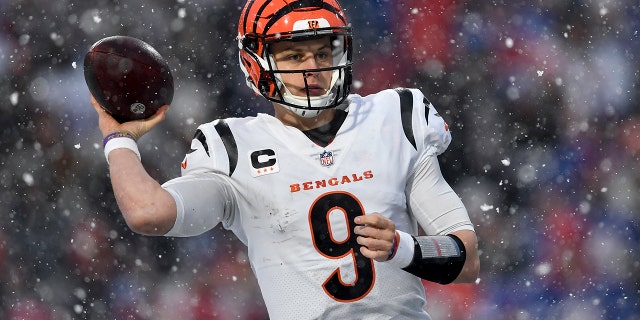 Jim has also previously posted a photo of his son in a Nebraska football helmet.
"Going deep at 2 . Still doing it at 26 . Happy Birthday Joe," he wrote last December. Jim worked as a graduate assistant coach at Nebraska in 2001.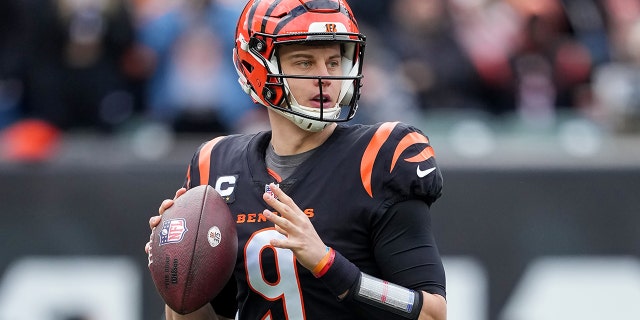 He was later named the defensive coordinator at North Dakota State for two seasons before joining Ohio's staff in 2005.
Earlier this week, it was revealed that some Bengals players refer to Arrowhead Stadium, home of the Chiefs, as "Burrowhead," due to Cincinnati's recent wins in Kansas City.
CLICK HERE TO GET THE FOX NEWS APP
Burrow threw for 4,475 yards and a career-high 35 touchdowns during the regular season.
[title_words_as_hashtags
https://www.foxnews.com/sports/parents-of-joe-burrow-share-photo-of-qb-in-chiefs-helmet-lights-up-social-media