Hall of Fame NFL executive Bobby Beathard has died due to complications from Alzheimer's disease. He was 86. 
Beathard was at home with his son, Casey, in Franklin, Tennessee, his family told the Washington Commanders.
Beathard spent more than three decades contributing to the front offices of five teams, including the Miami Dolphins and Washington Redskins, winning two Super Bowls with each team. 
CLICK HERE FOR MORE SPORTS COVERAGE ON FOXNEWS.COM
The 1972 Dolphins, the only undefeated team in NFL history, won Beathard his first ring when he was the director of player personnel. 
The Dolphins won the Super Bowl again in 1973, and Beathard held that job until 1977. 
Beathard got a promotion leading Washington's front office from 1978-88 as general manager, and his rosters took him to the Super Bowl three times. He won his first title with Washington in 1982, and 1987 brought his fourth and final ring.
THESE NFL TEAMS NEED TO PIVOT AFTER TOM BRADY FALLS OFF THEIR RADAR
During his time in the nation's capital, Beathard was responsible for drafting Art Monk, Russ Grimm and Darrell Green, all Hall of Famers.
Beathard was inducted to the Hall in 2018 as a contributor, having been a part of 10 division-winning squads along with the Super Bowls. 
After his time in Washington, Beathard moved on to the San Diego Chargers, where he served as general manager from 1990 to 1999.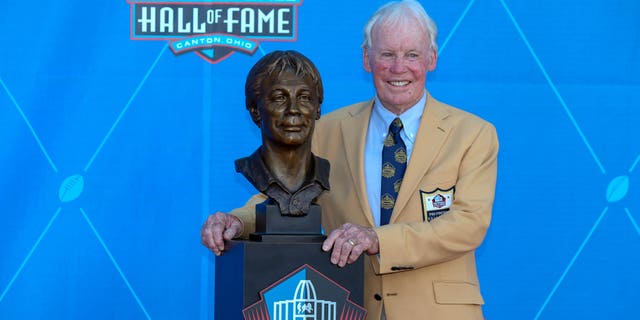 Despite Beathard catching flak for arguably the biggest draft bust in NFL history when he selected quarterback Ryan Leaf with the No. 2 overall pick in the 1998 Draft, Chargers owner Dean Spanos released a statement praising what Beathard did for the franchise. 
DOLPHINS' TUA TAGOVAILOA CLEARS CONCUSSION PROTOCOL; DOCTORS CONFIDENT HE'LL BE READY FOR 2023: REPORT
"Bobby was one of the best judges of football talent in NFL history," Spanos began. "For most, that alone would be enough. For Bobby Beathard, it doesn't nearly do the man justice. Bobby was who we all aspire to be — a friendly, caring, giving, thoughtful human being who brought people from all walks of life together. 
"He was the best GM in football; but he was also the guy sitting on his surfboard in the ocean that you caught waves with, jogged trails alongside and chatted up in the checkout line of the local market. He was the guy you felt like you'd known your entire life, even if it wasn't but for five minutes at the gas station. He was just a regular guy who happened to be anything but.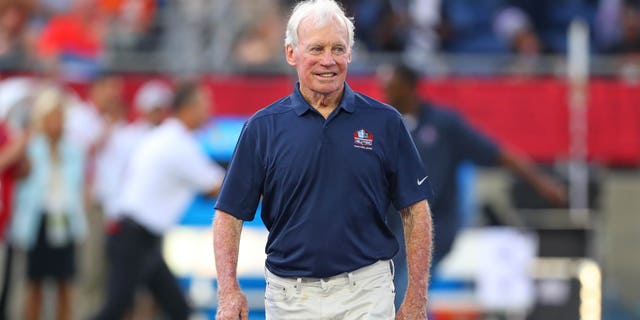 "Bobby was, in fact, exceptional. He was one-of-a-kind. And he will be incredibly missed."
Beathard's addition to the Chargers helped deliver the team's first division title since 1981 during his third season as GM. He was also involved with the team's only Super Bowl appearance in 1994. 
CLICK HERE TO GET THE FOX NEWS APP
Beathard retired from the league in 2000.  
[title_words_as_hashtags
https://www.foxnews.com/sports/hall-fame-nfl-executive-bobby-beathard-dead