Memphis Grizzlies star Ja Morant mimicked a gun motion when celebrating a teammate's three-point make hours after a police report said Morant allegedly exposed a gun after punching a teenager "12 or 13 times" during a pickup basketball game last summer. 
Morant was on the bench during the Grizzles' game against the Houston Rockets when Desmond Bane made a corner three. 
Morant then exploded in celebration on the sidelines, using his fingers to mimic a gun motion. 
GRIZZLIES STAR JA MORANT PUNCHED TEENAGER DURING PICKUP GAME, EXPOSED GUN TO HIM: REPORT
The Grizzlies defeated the Rockets 113-99, moving to 38-23 on the season. 
In the report by The Washington Post, Morant reportedly punched a teenager in the head "12 to 13 times" in a pickup basketball game at Morant's house last summer. 
According to the report, Morant went into his house after the altercation and emerged with a gun in his waist and his hand on the weapon.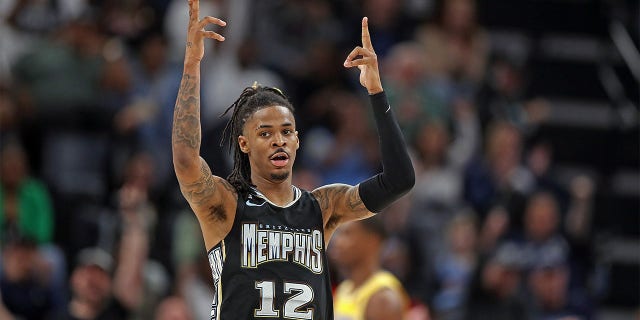 Morant told police he had acted in self-defense and filed a police report after the teenager allegedly said he would come back after the altercation and "light this place up like fireworks."
"Any and every allegation involving a firearm has been fully investigated and could not be corroborated. This includes the NBA investigation last month, in which they found no evidence," Morant's agent, Jim Tanner, told The Washington Post, adding that it "was purely self-defense."
"Again, after this was fully investigated by law enforcement, they came to the decision not to charge Ja with any crime."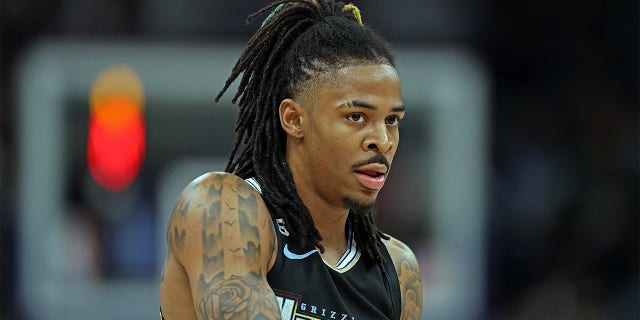 The new allegation comes fresh off a previous controversy involving Morant. The Indiana Pacers claimed that after an altercation between associates of Morant and the Pacers, a red laser was pointed at the team from an SUV that was carrying Morant, which the Pacers believed was a gun.
The NBA investigated the incident and found that no "individual threatened others with a weapon."
Fox News' Ryan Morik contributed to this report.
[title_words_as_hashtags
https://www.foxnews.com/sports/grizzlies-ja-morant-performs-gun-celebration-hours-alleged-altercation-teenager-surfaces