Seattle Seahawks quarterback Geno Smith is coming off the best season of his professional football career.
The 32-year-old became a Pro Bowler in 2022 and threw for a career-high 30 touchdowns while leading the Seahawks to the playoffs. Smith had not been a starting quarterback in the NFL since 2014. 
He was also efficient and topped all other starting signal callers with his league-best 69.8% completion percentage.
CLICK HERE FOR MORE SPORTS COVERAGE ON FOXNEWS.COM
Smith is set to become an unrestricted free agent when the new league year begins in March.
Following the Russell Wilson trade, Smith took the starting job and signed a one-year deal in April that included a base salary of $3.5 million. The veteran quarterback earned an additional $3.5 million in incentives.
NFL HALL OF FAMER DETAILS ADVICE HE GAVE TO EAGLES' JALEN HURTS HEADING INTO SUPER BOWL
Smith will likely be looking for a significant raise after his strong 2022 campaign, but he has hinted he wants to remain in the Pacific Northwest.
"We've had talks, and we're in the process of getting all that settled right now," Smith said Friday. "It's looking very good. We think we can get some things done, but obviously those things take time. This is the process that I hate about the NFL because I just want to play football. But it's a business as well, so we've got to take care of business, and then we'll get back to the football."
Smith also shared his appreciation for the Seahawks giving him an opportunity to be successful.
"I really wanted to prove those guys right," he said. "For them to see the work I've been putting in — because I have been putting in an immense amount of work behind the scenes — for them to recognize that meant a lot to me."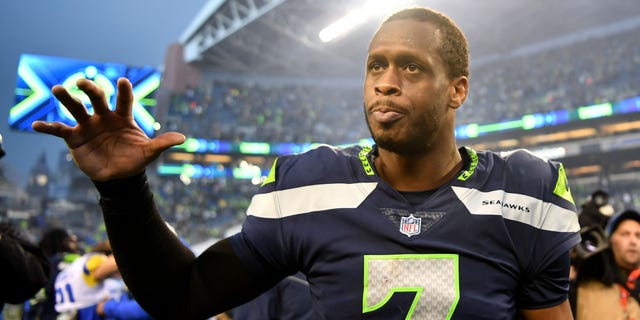 Seahawks head coach Pete Carroll had previously shared his desire to keep Smith for 2023. General manager John Schneider also told Sports Radio 93.3 KJR-FM he thinks Smith will be re-signed. 
TENNESSEE LAWMAKERS PUSH TO REPLACE COLUMBUS DAY HOLIDAY IN FAVOR OF SUPER BOWL MONDAY
Seattle does have the option of using its franchise tag on Smith if the two sides are unable to come to an agreement on a contract extension.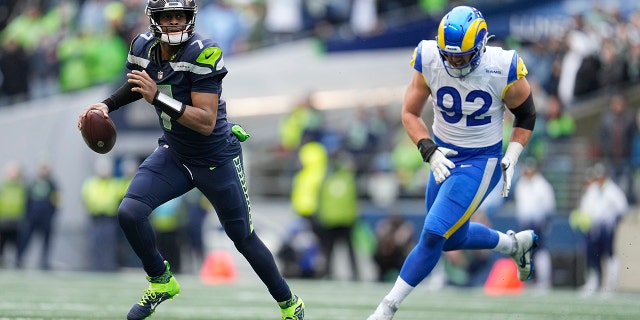 During an appearance on "The Pivot Podcast," Smith declined to specify the size of the contract he is hoping for but said he "would love to be in Seattle."
"I love Seattle," Smith said. "We have a great relationship, and I think we'll work things out. When it comes to contracts, I think every player just wants to get paid his worth. And it's funny because a great friend of mine tells me, 'No matter what check they write, it'll never be your worth because your worth isn't in money, it isn't in monetary things.' So you just want to be respected," Smith said.
CLICK HERE TO GET THE FOX NEWS APP
The Seahawks and Smith exceeded expectations in 2022. The team went from 7-10 in 2021 and 9-8 this season and made the postseason for the fourth time in five years and ninth time in 11 seasons.
[title_words_as_hashtags
https://www.foxnews.com/sports/geno-smith-gives-update-on-contract-talks-with-seahawks-its-looking-very-good