Gavin Lux, projected to be the Los Angeles Dodgers starting shortstop on Opening Day, will miss the entire 2023 season after suffering a torn ACL during the team's spring training game on Monday. 
Manager Dave Roberts said Lux is "obviously crushed," per ESPN, about his unfortunate situation. With the departure of Trea Turner to the Philadelphia Phillies, shortstop was Lux's for the taking. He added 20 pounds of muscle this offseason, and his teammates spoke to his work ethic leading into spring training. 
Now, he will await surgery on March 7 to repair his ACL, as well as LCL damage, and start the road to recovery. 
CLICK HERE FOR MORE SPORTS COVERAGE ON FOXNEWS.COM
Roberts added that it is a "huge blow" to the Dodgers, who will likely be leaning on Miguel Rojas to fill Lux's spot at short. Rojas made his big-league debut in 2014 with Los Angeles but has spent the past eight seasons with the Miami Marlins. 
The 34-year-old Venezuelan hit .236.283/.323 in 140 games for Miami last year with six homers, 19 doubles and 36 RBI. Chris Taylor, the Dodgers' utility man, can also see some time at shortstop. 
DODGERS' GAVIN LUX CARTED OFF FIELD AFTER AWKWARDLY INJURING KNEE IN SPRING TRAINING GAME
Despite the prospect of seeing more playing time, Rojas knows how much this season meant to Lux, who he said was "working his a– off to get ready."
"He's a big part of this club," Rojas told reporters, via ESPN. "I just feel bad for him that he has to go through whatever he's going to have to go through."
Lux's injury occurred against the San Diego Padres, when he ran toward third base on a ground ball. As he tried to avoid the throw to second, Lux's knee awkwardly buckled, and he fell to the dirt. He immediately came up clutching his knee, and trainers brought the cart out to the bag to meet him.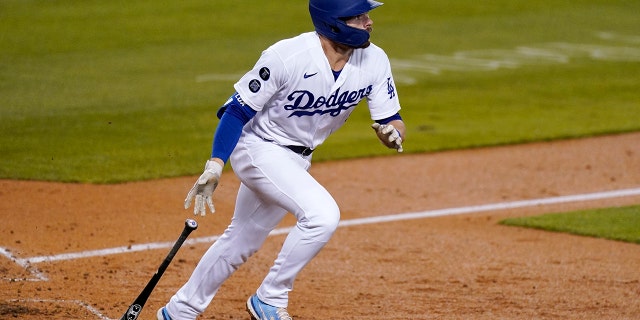 Lux's face said it all, as he knew something was wrong. Further testing revealed what he and the Dodgers hoped not to find. 
Still, Lux is trying to remain positive throughout this process. He thanked everyone for their well-wishes on Tuesday. 
JACKIE ROBINSON'S NAME MISSPELLED AS 'JAKIE' ON NEW YORK CITY ROAD SIGN
"Just wanted to thank everyone for the thoughts and prayers, means more than you all know!" he wrote on Twitter. 
Lux, 25, was set for his fifth season with the Dodgers. He was once their top prospect, working his way through the minors as the team's 20th overall pick in the 2016 MLB Draft out of Indian Trail High School in Wisconsin.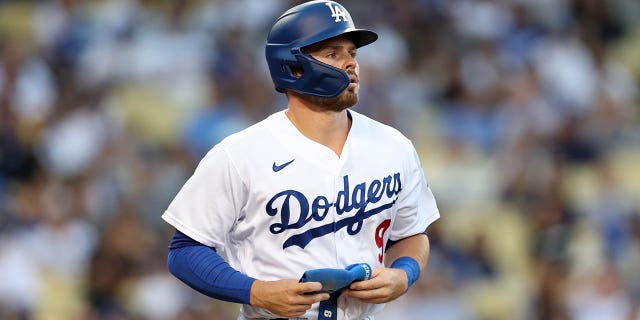 CLICK HERE TO GET THE FOX NEWS APP
Lux led the league in triples last season with seven, while slashing .276/.346/.399 with a .745 OPS, six homers and 42 RBI over 129 games — the most he's played to this point in his career. 
[title_words_as_hashtags
https://www.foxnews.com/sports/gavin-lux-miss-2023-season-torn-acl