It's probably safe to say Jim Edmonds and his ex-wife won't be making amends any time soon.
Edmonds and Meghan King, alumnus of "The Real Housewives of Orange County," were married for five years and one day when the four-time MLB All-Star filed for divorce.
The former St. Louis Cardinal and California/Anaheim Angel and King have traded jabs over the years, and Edmonds is swinging again.
CLICK HERE FOR MORE SPORTS COVERAGE ON FOXNEWS.COM
Edmonds says King has been speaking "constant lie after lie after lie" about him.
"It's just little jabs like that. It's been nonstop for three years, and it's so f—ing annoying," the former professional baseball player, 52, claimed on Wednesday's episode of the "Hollywood Raw Podcast."
Edmonds said the two could eventually be civil, but "not as long as she talks."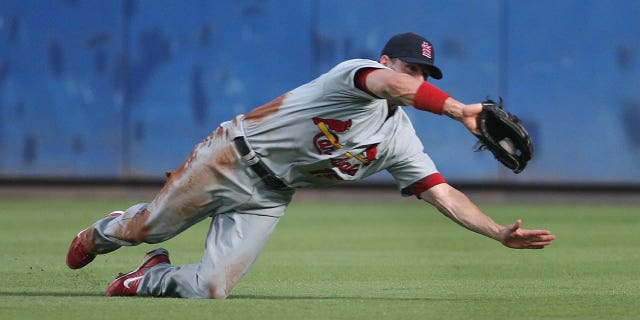 ORIOLES EXEC INVOKES MLK TO AVOID QUESTIONS ABOUT FRANCHISE: 'FOCUS IS COMPLETELY OUT OF TOUCH'
The eight-time Gold Glove Award winner said King has exaggerated their four-year-old son's condition so people can "relate" to her. He says their son has periventricular leukomalacia and has never been diagnosed with cerebral palsy as she claims. He added her claims from a temporary protective order against him are "completely false."
"I don't know if the truth has come out of her mouth since her and I have been together," Edmonds added. "I can give you an entire list and, if not, [it's been] all three years of just straight lies."
Edmonds also denied King's accusations of cheating, calling them an "absolute joke."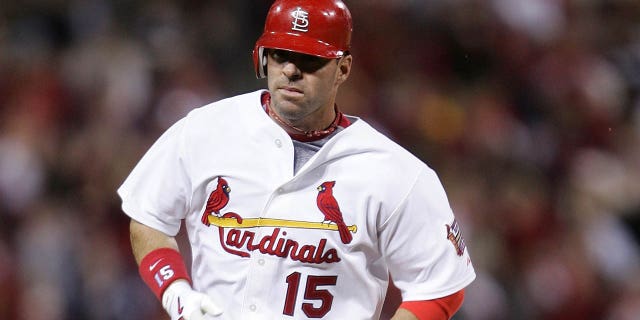 CLICK HERE TO GET THE FOX NEWS APP
Their divorce was finalized in 2021, and Edmonds is married to his fourth wife, Kortnie O'Connor.
[title_words_as_hashtags
https://www.foxnews.com/sports/former-mlb-all-star-rips-ex-wife-f-ing-annoying-lies-him