After the University of Georgia won its second consecutive national championship, PETA called attention to the school's use of a live bulldog for a mascot.
The group claimed last month the school's use of Uga "drives demand for breathing-impaired breeds (BIBs)," like pugs, boxers and English and French bulldogs."
The animal rights organization called on the school to discontinue its use of Uga and to be "a winner not only in football but also in its treatment of" animals.
CLICK HERE FOR MORE SPORTS COVERAGE ON FOXNEWS.COM
Two former Bulldog players snapped back at PETA and defended the use of Uga.
"I don't think folks know how good of a life Uga lives," former punter Tavarres King told TMZ Sports. "That dog's loved, bro. Chill out, PETA."
Former running back Knowshon Moreno echoed King's comments.
"You'd be getting rid of a lot of tradition," he said. "I feel like those pets live the best lives. … Uga live the life."
Uga might even get better treatment on road trips than the players, King said.
"Even on away games, you get on the plane. Uga's the first seat on the plane. … Uga's very well treated," he added.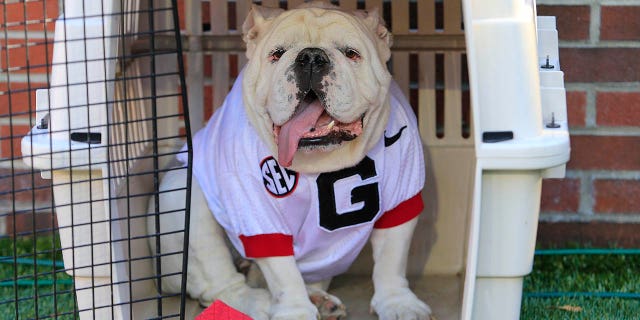 PETA wrote that using a live mascot is "outdated."
"As the back-to-back national champion, can't UGA find it in its heart to honestly examine the impact of its promotion of deformed dogs and call time on its outdated, live-animal mascot program?" PETA Executive Vice President Tracy Reiman said in a statement obtained by Fox News Digital last month. "PETA is calling on (University of Georgia president) Jere Morehead to be a peach and replace poor Uga with a human mascot who can support the team in a winning way.
DEFENDING HEISMAN TROPHY WINNER CALEB WILLIAMS REVEALS HIS 'NO. 1' NFL DESTINATION
"PETA — whose motto reads, in part, that 'animals are not ours to use for entertainment' and which opposes speciesism, a human-supremacist worldview — notes that Uga is a living, feeling being, not a toy to be carted to chaotic football stadiums across the country and trotted out in front of scores of screaming fans."
Despite multiple pleas from the organization, it doesn't look like there will be a change.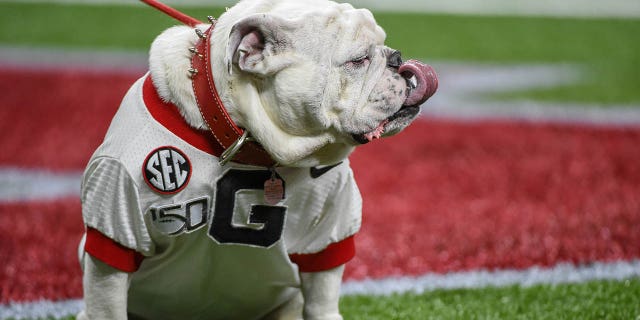 CLICK HERE TO GET THE FOX NEWS APP
"We are proud of our beloved mascot and grateful for the excellent care provided by Uga's devoted owners, the Seiler family," Georgia athletic director Josh Brooks said in a statement last month to Fox News Digital.
There have been 10 "Ugas" since the mascot was first introduced in 1956, each a descendant of the original Uga. 
[title_words_as_hashtags
https://www.foxnews.com/sports/former-georgia-football-players-tell-peta-chill-out-criticism-live-mascot-uga-live-life