Eric Bieniemy spent 10 seasons with the Kansas City Chiefs, and in his five as their offensive coordinator, they made the AFC Championship game all five years.
However, despite several interviews for plenty of other jobs, Bieniemy was unable to be hired elsewhere until last week when he became the Washington Commanders' offensive coordinator.
It's been a long debate as to why in NFL circles, but also among former Chiefs players.
CLICK HERE FOR MORE SPORTS COVERAGE ON FOXNEWS.COM
A perceived issue in the league is that teams do not hire Black head coaches (there is only one – Mike Tomlin in Pittsburgh). However, former Chiefs running back LeSean McCoy said race is "absolutely not" a factor.
McCoy said he's "rooting for [Bieniemy ] because he's a Black coach, and I love to see Black coaches win." However, he feels the 53-year-old was simply a passenger in Kansas City who was able to "hide behind" Patrick Mahomes and Andy Reid.
"I've been in the rooms where he's coaching, and he has nothing to do with the pass game at all. When the pass plays are designed, that's Andy Reid…" McCoy said on FOX Sports' "Speak for Yourself." "When we watched the film of practices… he doesn't talk in there. Andy Reid talks in there… He has no real responsibility."
But two former Chiefs, including an all-time franchise legend, took issue with what McCoy had to say,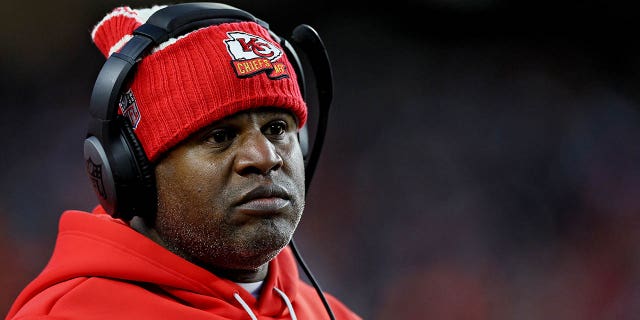 EX-METS PITCHING COACH PHIL REGAN FILED AGE DISCRIMINATION AGAINST HIS FORMER TEAM: REPORT
"I have to disagree with you Shady. Bieniemy Coach me 4 years I learned so many thing for EB and I still keep in contact with him a great husband and father. He deserves to be a head coach," Jamaal Charles tweeted. The two were in Kansas City together from 2013 to 2016, when Bieniemy was the running backs coach.
Recently retired backup quarterback Chad Henne believes Bieniemy is capable of being the lead guy in charge.
"I think he just wants to get out of the shadow of Andy Reid, and I think he just wants to prove himself that he can go out and run an offense by himself, and I think he can do that," Henne said to ESPN Radio. "He's a leader of men, and I think this is the best chance for him to prove himself rather than kind of having the hierarchy around him. He can do it, I know he can get it done… And then maybe he has a great year and steps up and then gets a head coaching job the following year."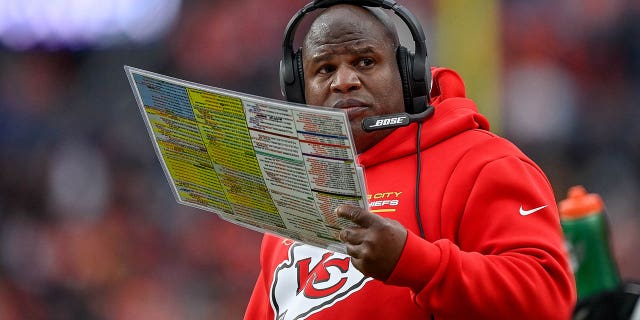 CLICK HERE TO GET THE FOX NEWS APP
Surely, Washington will be much different than Kansas City. It looks like the Commanders will be riding with Sam Howell, who is certainly not Mahomes.
However, Washington's offensive talent of Terry McLaurin, Jahan Dotson, Brian Robinson Jr., Antonio Gibson and Curtis Samuel isn't anything to sneeze at.
[title_words_as_hashtags
https://www.foxnews.com/sports/former-chiefs-argue-eric-bieniemys-legacy-lesean-mccoy-says-race-absolutely-not-factor-lack-hc-job