Ever since the 2022 NASCAR season ended, the top story has been the ending of NBC and FOX's contract. So, that left fans wondering who will stream the races next year. But it seems like we may have some idea of which channel to tune into for the races next year. And the revelation has left fans pretty unsatisfied because an unfortunate past might repeat itself.
ADVERTISEMENT
Article continues below this ad
In a recent post, NASCAR journalist, Adam Stern, gave the fans an answer. The prediction did not please many people. However, it could turn out to be a harsh reality.
Stern posted the prediction on Twitter that could very well be true.
ADVERTISEMENT
Article continues below this ad
"NASCAR renews with Fox, NBC"
"Digital media companies have engaged NASCAR about its rights. But circuit executives will decide that a digital deal would put too much pressure on team sponsors that need the biggest audience available. This will remain a broadcast-heavy deal, but expect NBC to win the right to put a number of races exclusively on its Peacock streaming service." 
This prediction comes from Jordan Ourand, who is a well-known reporter and analyst for Sports Business Journal. On top of that, he's also the co-host of the Marchand & Ourand Sports Media Podcast. So maybe it could very well be true.
DIVE DEEPER
But the fans are really not thrilled by NBC and FOX getting the contract.
NASCAR fans don't want races to be streamed on NBC and FOX again
FIX and NBC has been the home for NASCAR for a while now, being the main channels streaming races. However, the viewers weren't exactly happy about it. Because they are both pretty infamous for the sheer amount of ads showcased during a race.
Of course, it takes away from the experience a decent bit. Moreover, NASCAR will also make some races exclusive to Peacock.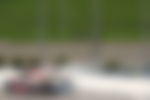 So naturally, the fans shared some pretty strong opinions.
All sponsors need to step up and say over the air TV or no sponsership

— Allen Herke (@AJHerke) December 17, 2022
If FOX and NBC renew their deal then it has to be some massive changes. It has to feel like a new era in coverage. Commercial free, enhanced views and graphics, just better coverage as a whole. If the coverage is still the same as it is now in 2025 then it's really go hurt nascar

— ElitePrecision29 (@lmm2996) December 17, 2022
If NASCAR's going to go streaming, it needs to be on a service that actually has a future and large reach.

Peacock has neither, nothing NBC has done has moved the needle much

— Ian Siegel (@TheIanSiegel) December 18, 2022
@NASCAR races as @peacock / streaming exclusives will not go over well, especially if it's on the same model as now with commercials.

Streaming should add value. Keep the broadcast, run a commercial-free/commercial-limited view on streaming.

I'd pay to limit/get rid of ads…

— Joe and STO (@CardGameNut) December 17, 2022
The scanner is already ahead of the tv broadcast , when it goes to peacock it will be even more ahead lol

— Rob (@robelliott6) December 17, 2022
One even took shots at Kyle Petty.
ADVERTISEMENT
Article continues below this ad
Big mistake to put races on Peacock. People are busy trying to figure out how to put food on their tables and gas in their cars to go to work.

— Rita (@JJandRHfan) December 17, 2022
ADVERTISEMENT
Article continues below this ad
WATCH THIS STORY: 5 Times Drivers Miraculously Survived Lethal Crashes
Clearly, this is a pretty drastic change for NASCAR and one that certainly doesn't seem to be going over the fans too well. But it makes sense because the exclusivism of race streams to pay-to-access streaming services like Peacock makes it hard for people to access. And NASCAR is directly implying the need for another subscription on top of their regular TV broadcast only to follow races. So, what is your take on this move? Let us know in the comments.
[title_words_as_hashtags
https://www.essentiallysports.com/nascar-news-fear-of-horrible-takes-from-kyle-petty-takes-over-with-nascar-reportedly-on-the-verge-of-committing-big-mistake/