Paulina Gretzky, the wife of LIV Golf's Dustin Johnson and daughter of NHL legend Wayne Gretzky, opened up about her husband's shocking departure from the PGA Tour to join the Saudi Arabia-backed tour. 
LIV Golf has created a power duel in the sport of golf, poaching some of the world's best to join their tour, including Johnson, who was already a big face on the PGA Tour.
On Netflix's new docuseries, "Full Swing," which follows some of the best golfers in the world on both tours, Gretzky discussed Johnson's move to LIV Golf thoroughly. 
CLICK HERE FOR MORE SPORTS COVERAGE ON FOXNEWS.COM
"I don't think Dustin would ever make a bad choice for his children, and people have to understand at the end of the day, that's who he chose this for," Gretzky explained. 
Their two sons, Tatum and River, are eight and five years old, respectively. One of the main pros for joining LIV Golf is the fact that Johnson doesn't have to play as many events per year. There are also only three rounds played per tournament, which means 54 holes, compared to the PGA Tour's 72. 
PHIL MICKELSON SHOOTS DOWN LIKELIHOOD OF LIV GOLF VS. PGA TOUR FACE-OFF EVENT
However, the biggest appeal for those wishing to join LIV Golf was the payouts. Players like Johnson got guaranteed money up front to join the controversial tour, and there are guaranteed payouts per event, even if a player doesn't make the cut. 
But family time is certainly a big factor in why Johnson moved on. 
"Of course, I get what everyone's saying, but my dad being a hockey player – I'm sure as a kid, there were times when I'm like, 'Why does my dad have to play on my birthday?' This is about Dustin and the kids and me and taking care of us and being there with us."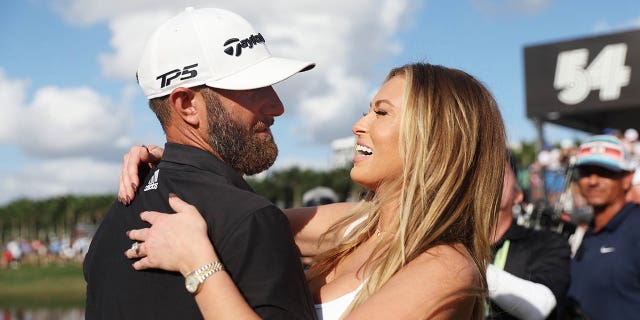 "I've had a wonderful career on the PGA Tour, and I'm very proud of it, and always will be," Johnson, the 2016 U.S Open and 2020 Masters win, added. "Obviously, now I've taken kind of a different step in my life and career."
Johnson, 38, reportedly received $125 million to move on to LIV Golf, and he made $35 million in winnings in his first season as well. 
LIV GOLF CEO GREG NORMAN ADDRESSES MAJOR TV DEAL, FUTURE OF FRANCHISE
"The decision to join LIV finally just came down to the offer they made me. For me, it was playing less, making more money, pretty simple," Johnson said.
That doesn't mean Johnson's competitive nature has fallen off. He will return to golf majors this upcoming year. 
"I know that I'm one of the best golfers in the world," Johnson said. "I think I've proven it over a long period of time. When I show up to a major, I mean, I'm there to win, and they can have their own opinion. For me personally, I feel like my reputation as a golfer is already kind of set, so I don't think there is anything to prove."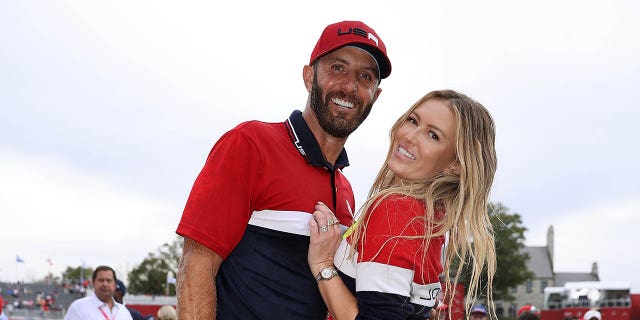 CLICK HERE TO GET THE FOX NEWS APP
Gretzky added: "If anyone thinks that Dustin has lost his competitive spirit, then they don't know Dustin well enough, because he is still ready to show you who the f–k he is. There is a reason why he's going back to play these majors. He wants to win just as much as they do."
[title_words_as_hashtags
https://www.foxnews.com/sports/dustin-johnsons-wife-paulina-gretzky-reveals-husband-defected-liv-golf