Dan Quinn will remain with the Dallas Cowboys despite receiving head coaching interest around the league a second straight year. 
Quinn interviewed for the head coaching vacancy with the Arizona Cardinals Thursday, but his heart remains in Dallas.
He told the Cardinals, as well as the Denver Broncos and Indianapolis Colts, he is no longer interested in their roles, and he plans to stay on as the Cowboys' defensive coordinator under head coach Mike McCarthy.  
CLICK HERE FOR MORE SPORTS COVERAGE ON FOXNEWS.COM
"Unfinished business here in Dallas," Quinn told ESPN. "My complete focus is helping the team play championship ball in 2023."
McCarthy added, "We're all extremely excited to have Dan back. Had a chance to visit with him a short while ago. This is big for us. Gives us continuity, definitely what we've accomplished the last two years, building off of that. Frankly, on a personal note, I can't tell you how thankful I am."
Continuity won't be found elsewhere on the Cowboys' staff, though. 
COWBOYS' MICAH PARSONS DENIES SPECULATION THAT BRANDON BEANE TWEET WAS A JAB AT DAK PRESCOTT
Prior to Quinn's announcement, McCarthy confirmed that assistant head coach Rob Davis, senior defensive assistant George Edwards, offensive line coach Joe Philbin, running backs coach Skip Peete, assistant defensive line coach Leon Lett and quality control coach Kyle Valero won't be returning next season. 
McCarthy never likes to make these decisions, and he admitted it was hard. 
"It's the time of year where you evaluate everything," McCarthy said. "The longer I do this, it clearly gets harder. There's a personal component."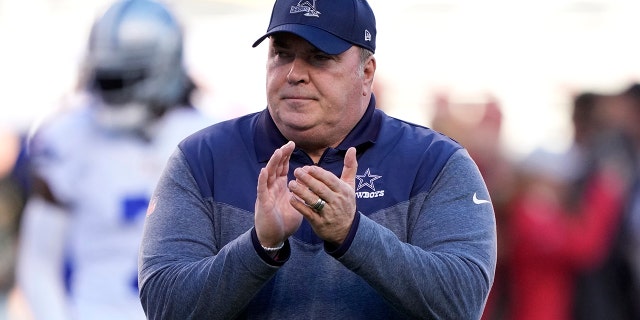 A key question now is whether offensive coordinator Kellen Moore will be back next season. 
There have been questions regarding Moore's status in Dallas after yet another divisional round playoff loss for the Cowboys, which saw Dak Prescott and the offense sputter in the 19-12 defeat. 
49ERS' NICK BOSA TAKES PARTING SHOT AT COWBOYS FOLLOWING PLAYOFF WIN
However, Moore's offense had to function without Prescott for five games during the regular season, and Cooper Rush went 4-1 over that span. The Cowboys were fourth in points per game during a 12-5 season.
Moore interviewed for the Carolina Panthers' vacancy, but they named Frank Reich, who was fired by the Colts midseason, as their next head man. 
"I really don't want to play this game," McCarthy said. "Kellen Moore, just like the rest of the coaches, will be evaluated."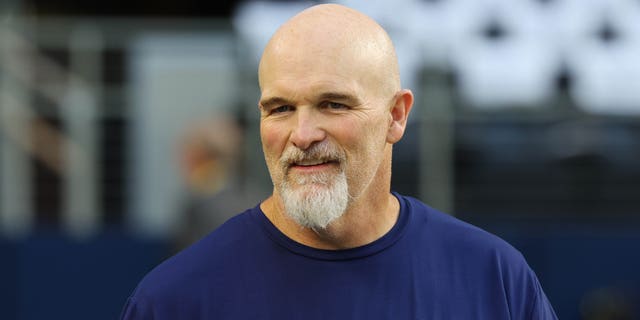 McCarthy remains under contract through the 2024 campaign. 
The Dallas defense was one of the best in the NFL this season under Quinn, totaling the most turnovers in the league after doing so a season ago. Quinn has leaned on the production of Micah Parsons, who is up for NFL Defensive Player of the Year, and DeMarcus Lawrence, Trevon Diggs and others.
CLICK HERE TO GET THE FOX NEWS APP
The Cowboys haven't reached the NFC championship since 1995.
[title_words_as_hashtags
https://www.foxnews.com/sports/dan-quinn-chooses-stay-cowboys-citing-unfinished-business