Dallas Cowboys coach Mike McCarthy was caught pushing a cameraman out of the way following the team's 19-12 loss to the San Francisco 49ers on Sunday.
A photographer from The Associated Press captured the reaction. McCarthy appeared to be pushing the camera out of the way as he left Levi's Stadium.
CLICK HERE FOR MORE SPORTS COVERAGE ON FOXNEWS.COM
Noah Bullard, the Dallas-area photojournalist on the receiving end of the shove, wrote in a tweet that he did meet with McCarthy privately and the coach apologized.
"Thank you to everyone that has reached out regarding the Mike McCarthy incident," Bullard wrote. "I can see how the photo appeared like he pushed me but it was more of a hand to the lens. I did meet with coach McCarthy privately in his office and he did apologize."
SOCIAL MEDIA ROASTS COWBOYS' ODD FINAL PLAY IN LOSS TO 49ERS
It was a tough night for McCarthy and the Cowboys.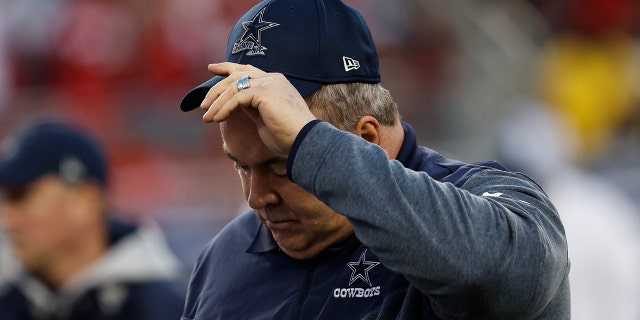 Dak Prescott finished 24-of-37 with 206 passing yards, a touchdown pass and two interceptions. The team had 282 yards of total offense and was 5-for-15 on third down.
"Just disappointment," Prescott said of his performance. "Defense gave us an opportunity to win this game. They played hard against a really, really good offense, a really good team. For us to only put up the points that we did, that's unacceptable. It starts with me. I've got to be better. There's no other way to sugarcoat it."
McCarthy admitted that emotions were running high.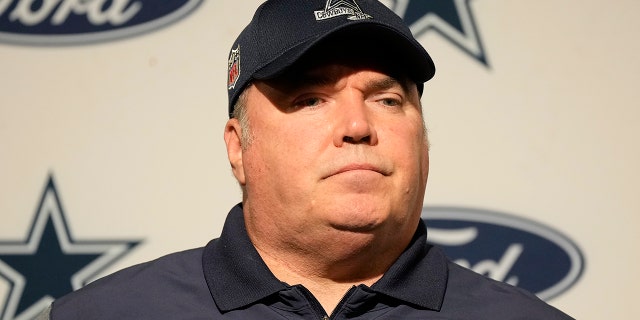 CLICK HERE TO GET THE FOX NEWS APP
"It's very tough," McCarthy said, via Yahoo Sports. "In those moments, you just have to be real and genuine. … It's raw in the locker room right now."
[title_words_as_hashtags
https://www.foxnews.com/sports/cowboys-mike-mccarthy-stiff-arms-cameraman-loss-49ers