As the Kansas City Chiefs prepare for Super Bowl LVII on Sunday, the organization is hoping to see its quarterback rewarded for a stellar season. 
Patrick Mahomes, who led the NFL in passing yards and touchdowns during the 2022 NFL regular season, is up for his second MVP award Thursday night, which would make him just the 10th player to win the award more than once. 
Entering the season, many questions surrounded Mahomes and the Chiefs' offense after trading away wide receiver Tyreek Hill in the offseason. 
49ERS' TREY LANCE NOT LOOKING TO BE 'HANDED' STARTING QUARTERBACK JOB, WANTS TO COMPETE
But the offense has thrived, averaging the most yards (413.6) and points (29.2) per game during the NFL's regular season. 
Mahomes gets the bulk of the credit, leading the NFL in yards and passing touchdowns as Kansas City has made it to its third Super Bowl in four seasons. 
Chiefs tight end Travis Kelce spoke to reporters on Thursday, saying he's quite confident that Mahomes will be rewarded for his stellar year. 
CLICK HERE FOR MORE SPORTS COVERAGE ON FOXNEWS.COM
"I think we've just seen him grow as a quarterback. His talent level goes far beyond his ability to instinctually just go out there," Kelce said when asked about Mahomes' evolution since winning his first MVP in 2018. "He's playing a step ahead. He's almost playing chess out there. . . . He's got three of four moves already in his pocket, depending on what the defense does. That's what's going to make him the greatest to ever go down.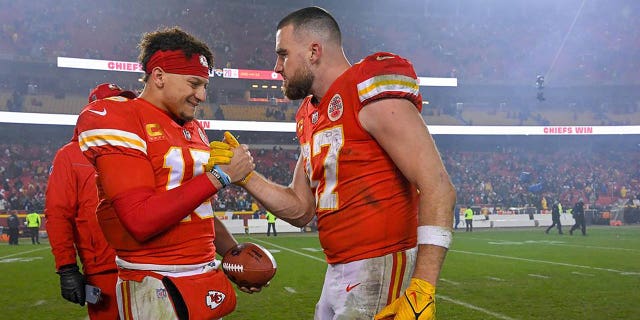 "I love playing with him. He's non-stop always trying to find ways to make himself better for this team. And you saw that more so this year than any other year that we've played, knowing that the pieces were a little bit different. In terms of the weapons that he has and the scrutiny that everyone was kind of looking to see how he was going to take his game to the next level. And sure enough, I'm pretty sure he'll win MVP."
CLICK HERE TO GET THE FOX NEWS APP
Mahomes will become the youngest quarterback to start three Super Bowls as the Chiefs look to win their second championship in four years. 
When asked Thursday about the possibility of winning his second MVP, Mahomes made sure to credit his teammates. 
EAGLES' GREAT BRIAN WESTBROOK 'VERY CONFIDENT' TEAM CAN WIN SUPER BOWL, SHARES ADVICE TO NEWCOMERS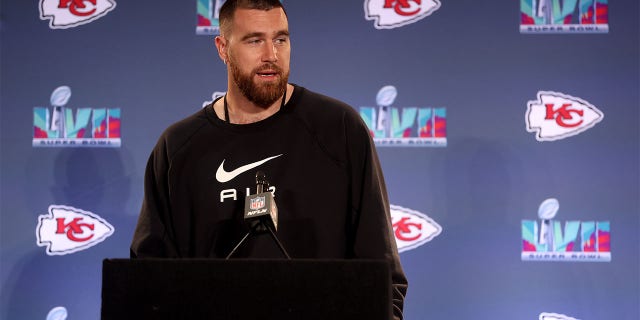 "It would mean the world to be able to win that award," Mahomes said Thursday, according to ESPN. "It's so special. It's so hard to do, and there are so many greats that have won that award, and to be a part of that history is amazing."
"It's not only a testament to me but my team, because as much as it's an individual award, it's a team award as well, and I hope my teammates know that," he continued. "I'm sure they'd be excited for me. I'd hope that they would be. It's not just me. In order to win the MVP you have to be on a great team and, and especially at the quarterback position, now you're going to have great players around you, because while you're throwing the football, they've got to make the plays happen."
[title_words_as_hashtags
https://www.foxnews.com/sports/chiefs-travis-kelce-patrick-mahomes-greatest-ever-go-down-due-playing-step-ahead