As the Kansas City Chiefs prepare for their third Super Bowl appearance in four years and quarterback Patrick Mahomes basks in the glory of his second NFL MVP award, one NFL expert says we should have seen it coming. 
Trey Wingo, the chief trends officer and brand ambassador for Caesars Sportsbook, told Fox News Digital in September Mahomes was still the best quarterback in the NFL. 
At the start of the NFL season, Wingo believed Kansas City heard all the slights in the offseason following its loss to the Cincinnati Bengals in the AFC championship game and after trading away star wide receiver Tyreek Hill in the offseason.  
With a wide receiver core minus a star, Wingo predicted Mahomes would go "scorched earth on the NFL this year."
CHIEFS' OWNER CLARK HUNT SAYS PATRICK MAHOMES IS 'DOING GREAT' BUT LIKELY WON'T BE AT 100% IN SUPER BOWL LVII
And he has. 
Mahomes led the NFL in passing yards (5,250) and touchdowns (41) in 2022, all while leading Kansas City to a 14-3 record and the top seed in the AFC playoffs. 
"There was so much insanity out there about Mahomes in this offseason," Wingo told Fox News Digital Thursday. "People that I used to work with would say things like 'The Chiefs are missing the postseason. They're not going to make the playoffs because of the stacked AFC West.'"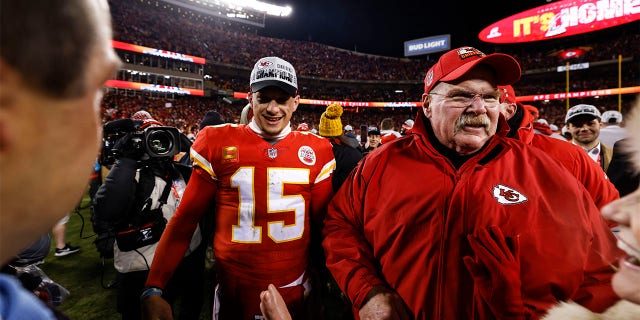 "How are you doubting this guy? And I understand the loss of Tyreek Hill, but Andy Reid is the quarterback whisperer," Wingo added. "Let's be clear. Every quarterback he's ever had has his best seasons playing for Andy Reid. And this is the best quarterback in the NFL. You're telling me you really don't think they'll figure it out?" 
In five seasons as the starting quarterback in Kansas City, Mahomes is 63-14 during the regular season, reaching the AFC championship game in each season as the starter. 
BILLS' ASSISTANT ATHLETIC TRAINER WHO PERFORMED CPR ON DAMAR HAMLIN RECEIVES ONE NFL MVP VOTE
"There are a lot of really good quarterbacks in the NFL right now. This is a new era," Wingo said.  
"We are in a new era of quarterbacks. Whether it's [Justin] Herbert, or [Josh] Allen, or [Joe] Burrow, or Trevor Lawrence and Tua Tagovailoa … all these young guys are sort of establishing themselves. But the gap between Mahomes and everybody else is vast."
Unlike the Eagles, who traded for star receiver A.J. Brown in the offseason, Kansas City's offense has gotten it done with a solid but certainly not terrific receiving core.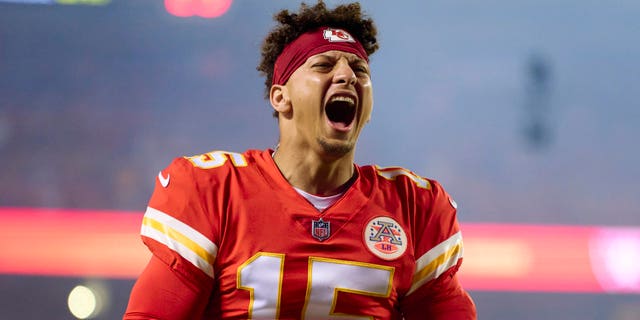 While all-world tight end Travis Kelce has had another fantastic season — 110 catches, 1,138 yards, 12 touchdowns — Mahomes has spread the wealth with his receiver group, connecting with 10 different receivers in the AFC championship game. 
"He's making these guys brilliant. What Mahomes does better than anybody is the thing that all great players do – he elevates the players around him to be better than anybody thought they could," Wingo told Fox News Digital. 
CLICK HERE FOR MORE SPORTS COVERAGE ON FOXNEWS.COM
"And I understand Travis Kelce is probably going to the Hall of Fame as a first ballot guy, and he may eventually surpass Tony Gonzalez in Chiefs history depending on longevity, but that's a tight end. This is a receiver league right now. And he's making guys that are average to good, good to great. That's what separates Mahomes."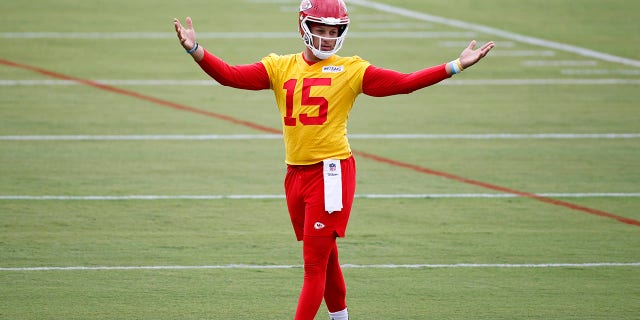 And while fans of the NFL search for the "next best thing" at the quarterback position with the start of every season, Wingo says the "next best thing" is right in front of our eyes. 
"Before Mahomes became a starting quarterback, the Kansas City Chiefs had never hosted an AFC championship game," Wingo said. "Since Mahomes became the starter, they've only hosted AFC championship games. He's the fastest quarterback to 10 wins in NFL history in the postseason. He is going to become the first quarterback under the age of 30 this week with two MVP awards and a Super Bowl MVP. He's only 27. 
"This guy is transcending the game," Wingo added. "And you either see it or you don't. You either see the brilliance of a Picasso, you either see the brilliance of a van Gogh, you see the brilliance of a Bruce Springsteen, or you don't. But that's what this guy is. He has changed the game."
CLICK HERE TO GET THE FOX NEWS APP
As kickoff for Super Bowl LVII in Glendale, Arizona, creeps closer, all eyes will be on Mahomes as he looks for his second Super Bowl ring.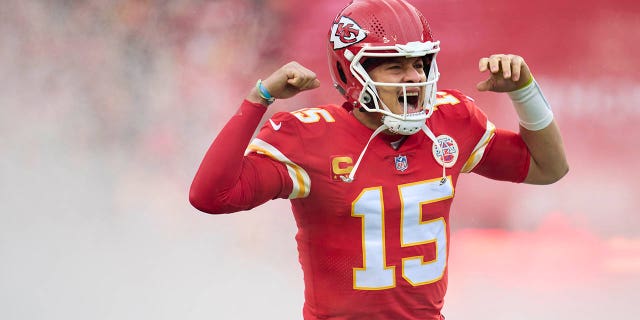 For those inclined to have a little juice on the game, Caesars Sportsbook has a plethora of bets for the Super Bowl, including one prop bet Wingo loves. 
"One of the ones I really like is will there be a safety in this year's game? We've had nine safeties in Super Bowl history. It's happened four times in the last 14 games, and the odds are +835," Wingo told Fox News Digital. "So, if you want something that's low risk and potentially really high reward, pushing for a safety in this game is interesting because we have the top two sacks teams in the NFL this past season, the Eagles and the Chiefs. 
"Someone gets pinned deep, ball comes loose, could be a safety pretty easily. I like that bet a lot." 
[title_words_as_hashtags
https://www.foxnews.com/sports/chiefs-patrick-mahomes-transcending-game-andy-reid-quarterback-whisperer-nfl-expert-says