Kansas City Chiefs head coach Andy Reid is no stranger to success.
He won two Super Bowls, one as an assistant coach for the Green Bay Packers in 1997 and his second with the Chiefs in 2020. 
Sunday will mark Reid's fourth Super Bowl appearance as a head coach, and this time it will be against his former team, the Philadelphia Eagles. 
CHIEFS' ANDY REID REUNITES WITH HIS FORMER EAGLES PLAYERS, TALKS SUPER BOWL LVII PREPARATION
But after 24 seasons as a head coach, one might wonder how he's able to continue to coach at such a high level. 
During the Super Bowl's opening night on Monday, Reid was asked what are the three things he lives by, and for those who know Big Red, the answer isn't too surprising.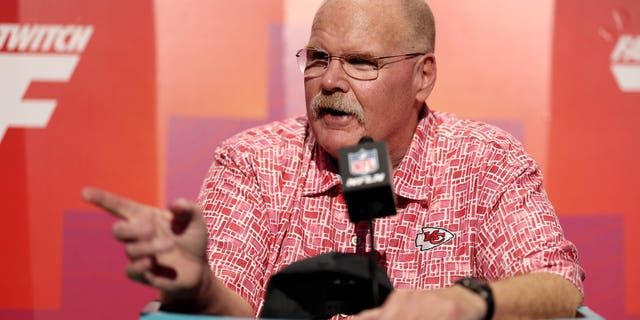 "Rock the Tommy Bahama, eat some cheeseburgers and be happy."  
CLICK HERE FOR MORE SPORTS COVERAGE ON FOXNEWS.COM
The lighthearted response from Reid was in line with the mood of the night.  
Super Bowl LVII kicked off on Monday with appearances from players and coaches from the Eagles and Chiefs, followed by odd questions from the media.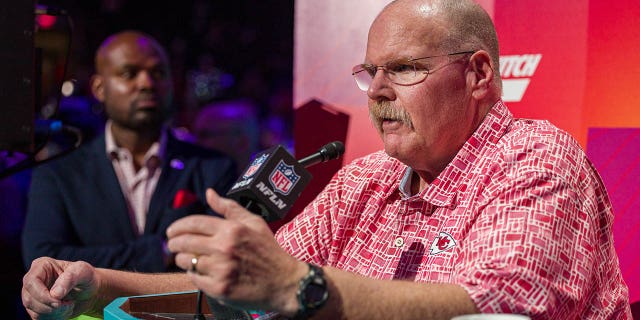 Reid got numerous questions about his time in Philadelphia and food while Patrick Mahomes and Eagles coach Nick Sirianni were asked if Sunday was a "must-win game."
CLICK HERE TO GET THE FOX NEWS APP
The Eagles and Chiefs, both aiming for their second Super Bowl title within five years, will meet on Sunday at 6:30 p.m. ET.
The Associated Press contributed to this report.
[title_words_as_hashtags
https://www.foxnews.com/sports/chiefs-andy-reid-reveals-three-interesting-keys-live-ahead-super-bowl-lvii