NBA Hall of Famer and TV analyst Charles Barkley dove into the political realm Thursday night to make a point. 
While discussing the missed call against LeBron James last Saturday at the end of the Los Angeles Lakers- Boston Celtics game, Barkley came to the defense of the referees. 
"I'm sitting here watching that game the other night, and then I see all these other idiots and fools and jack—– on television complaining," Barkley said. "Like, man, you act like that's the first time a ref missed a call.
"They don't try to miss the calls, Shaq," he continued. "Come on man, stop it. Every ref has missed a call. Stop it. They didn't try to miss the call."
76ERS' JAMES HARDEN UNHAPPY WITH NBA ALL-STAR GAME SNUB
In Saturday's game, James drove to the hoop with four seconds remaining in the fourth quarter and the game tied at 105-105. 
James was unable to convert, with the replay clearly showing Jayson Tatum fouling James on the arm.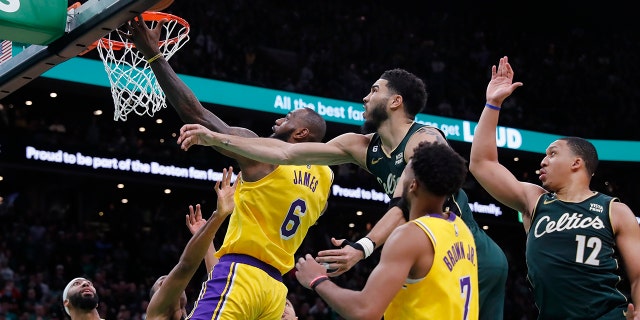 The referees did not call the foul, sending James into a rage and the game into overtime.
Social media was ablaze with criticism of the refs, and the NBA Referees Twitter account later admitted a foul should have been called on Tatum at the end of the fourth quarter. 
CAVS' DONOVAN MITCHELL RIPS GRIZZLIES' DILLON BROOKS AFTER LOW BLOW: 'THAT'S JUST WHO HE IS'
Shaquille O'Neal accused Barkley of taking the side of the referees, which is when Barkley brought politics into the argument. 
"I'm not sticking up for the refs. I didn't think it was like a national security thing like they made it out to be," Barkley said. "You sound like those fools in Washington, D.C., worried about papers at Trump's house, Biden's house and Pence's house. Like these guys are gonna sell them to the Russians or something. 
"Man, shut the hell up! Shut the hell up! President Biden and Vice President Pence and Trump are not going to try to sell nuclear secrets to somebody. Stop it, wasting our time, Congress!"
CLICK HERE FOR MORE SPORTS COVERAGE ON FOXNEWS.COM
President Biden, former President Trump and former Vice President Mike Pence are all facing controversy over their alleged mishandling of classified documents. 
It's the second time in a week that Barkley has gone political, with the NBA Hall of Famer recently making his feelings clear on the NBA's All-Star voting process.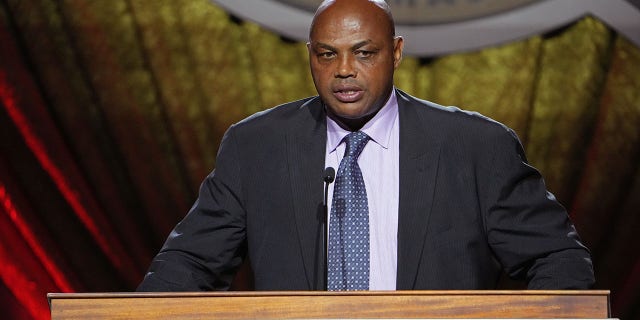 "We let the fans vote. Look what happened the last time they got to vote for president," Barkley said Jan, 26. 
CLICK HERE TO GET THE FOX NEWS APP
After an uncomfortable silence and the host telling Barkley he was "really giving it to me tonight," Barkley clarified his statement. 
"I don't mean the old guy," Barkley said as Shaquille O'Neal laughed. "I mean the guy before the old guy. I'm sorry. Sorry President Biden. I didn't mean President Biden." 
[title_words_as_hashtags
https://www.foxnews.com/sports/charles-barkley-weighs-missed-call-against-lebron-james-you-sound-like-fools-washington-dc