For the second time in his NFL career, Arizona Cardinals wide receiver Robbie Anderson appears to have changed his name. 
With the New York Jets, it was Robby Anderson. He simply changed the end prior to last season when he began the year with the Carolina Panthers, saying it was how he used to spell it when he was younger. 
But Anderson has appeared to completely change his first name, and he's done so legally as he showed on Instagram. 
CLICK HERE FOR MORE SPORTS COVERAGE ON FOXNEWS.COM
Anderson's first name is now "Chosen."
Anderson showed a group of texts that he got confirming his desire to change his first name. 
"Great news! Our motion for reconsideration worked! Name changes granted an official!" the text to Anderson read.
JJ WATT CLAPS BACK AT CRITIC WHO SAYS HE 'CAN'T PLAY ANYMORE'
"WITH GOD 1st Stay Righteous Heart Pure & Genuine I Will Always Prevail Stay Wise And Focused On My Purpose," Anderson captioned his reveal post. 
More information may come on why Anderson decided to choose "Chosen" as his new first name, but he certainly isn't the first NFL player to do so.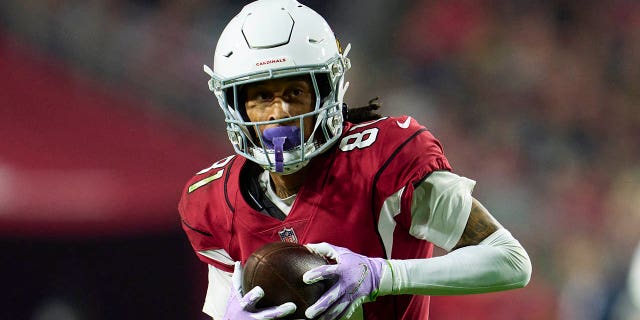 Former NFL wide receiver Chad Johnson famously changed his name to Chad Javon Ochocinco on Aug. 29, 2008. However, he went back to Johnson in 2012 when he joined the Miami Dolphins. 
CARDINALS HIRE JONATHAN GANNON AS HEAD COACH
Anderson is set to enter his first full season with the Cardinals, though some speculate that Jonathan Gannon's introduction as the team's new head coach could lead to some roster changes that make Anderson a free agent. 
When he joined the Cardinals last year, he played a depth role behind players like DeAndre Hopkins, Marquise Brown, Greg Dortch and more. He had just seven catches for 76 yards in 10 games after totaling 206 yards and one touchdown with the struggling Panthers in six games.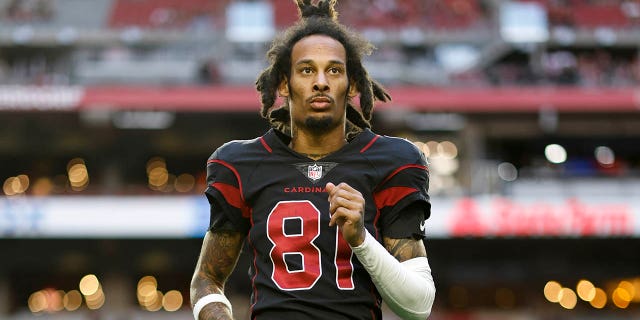 CLICK HERE TO GET THE FOX NEWS APP
Anderson has one year left on his contract with the Cardinals before becoming an unrestricted free agent. 
[title_words_as_hashtags
https://www.foxnews.com/sports/cardinals-robbie-anderson-appears-change-name-yet-again