Tom Brady kept it short and sweet in a video announcement on Wednesday, saying that he is officially retiring, and it's "for good" this time. 
He's no doubt set to be a first-ballot Hall of Famer in 2028 when he's eligible after 23 seasons and seven Super Bowl rings to go along with many milestones that have earned him the "GOAT" status among peers and fans alike. 
But while Brady appears content to truly hang up his cleats now, his decision eliminates the possibility that he would be returning to the Tampa Bay Buccaneers for another season.
CLICK HERE FOR MORE SPORTS COVERAGE ON FOXNEWS.COM
It's always been a possible scenario that Brady wouldn't return to the Bucs, as he was a free agent after this season. Now that it's a reality, Tampa Bay has some big questions to answer regarding their quarterback position. 
At the moment, head coach Todd Bowles and general manager Jason Licht are interviewing for their offensive coordinator position after the firing of Byron Leftwich among other coaches. Despite Brady putting up great numbers yet again – 490 completions (led the NFL), 4,694 yards and 25 touchdowns – the Bucs were 25th in the league in points per game (18.4), while lacking a run game as well. 
Bowles' new offensive coordinator will need to join the discussion about who should play quarterback next season. 
TOM BRADY ANNOUNCES HE'S 'RETIRING FOR GOOD'
Not only is Brady gone, but Blaine Gabbert, his backup, is set for free agency in March. Gabbert has spent 11 years in the NFL, but has mainly been a backup, having 48 starts over that span. 
That didn't stop Bowles from giving Gabbert credit after the 2022 season came to an end against the Dallas Cowboys in the wild-card round. 
"Blaine is a heady player," he said via Buccaneers.com. "He's extremely smart. I think he helps out a great deal on both sides of the ball. He understands what the game is about.… He's one of my favorite players."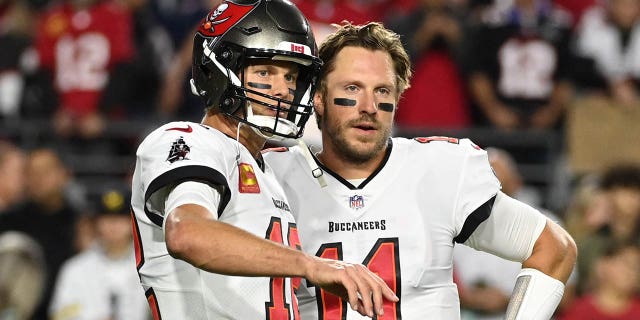 While Gabbert would have to re-sign with the Bucs, Kyle Trask is the third quarterback on the depth chart this past season. The 24-year-old came out of Florida as a second-round draft pick to the Bucs in the 2021 NFL Draft and saw his first taste of regular-season action this year in one game. He completed three passes on nine attempts for 23 yards. 
Considering neither quarterback has significant NFL playing experience, the Bucs could look to add a veteran via free agency. But we must first look at their cap situation before guessing at who might be the right fit. 
According to OverTheCap.com, the Bucs are well over the cap at $55 million or so, but that didn't take into account Brady not having a $35 million cap number in 2023. 
TOM BRADY REVEALS HIS 'BAROMETER FOR THROWING FLAGS' AS NFL REFS FACE INTENSE SCRUTINY
Still, when you subtract that, Licht still needs to shave $20 million off the cap to get under. Of course, front offices have ways to manipulate the cap to add players, but with quarterbacks being the highest-paid position in the sport, it's hard to make the numbers add up properly when adding that type of salary. 
If the Bucs wish to take this route, there's a plethora of solid quarterbacks to choose from.
Daniel Jones is an intriguing name. The New York Giants declined his fifth-year option entering this season and he's worked well with new head coach Brian Daboll to curb his ball security problems and flash his mobility with over 700 yards rushing. Jones saw a career-high 67.2% completion rate in 2022 with a 9-6-1 record. The Giants are expected to want him back, but free agency means he can talk to whoever he'd like.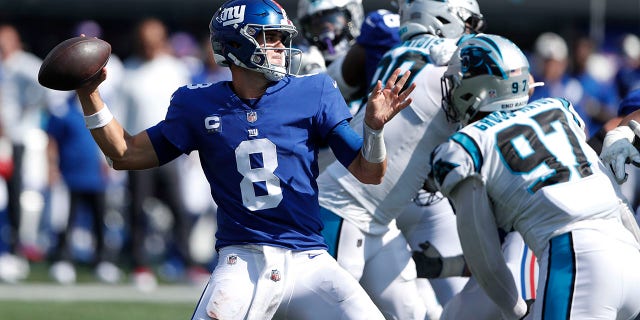 Another surprise quarterback was Geno Smith in Seattle this season with the Seahawks. He may be 32 years old, but Smith crushed it, throwing for 4,282 yards with 30 touchdowns to 11 interceptions. The Seahawks made it to the playoffs in their first season post-Russell Wilson and Smith is a key reason why. 
Jimmy Garoppolo, Teddy Bridgewater, Case Keenum, Jacoby Brissett and Baker Mayfield are among the group to choose from as well. 
GISELE BÜNDCHEN SENDS HEARTFELT MESSAGE TO TOM BRADY FOLLOWING RETIREMENT ANNOUNCEMENT
There's also the NFL Draft, where the Bucs own the No. 19 overall pick. There are a few first-round talents at quarterback, but they're expected to go higher than their pick. 
The Bucs could trade up to select one, sacrificing draft capital and/or players, or Licht may wait for someone like Florida's Anthony Richardson, who could be in their range. There's also the option to draft someone in later rounds, sign a cost-friendly veteran stopgap and hope for development into a franchise guy. 
All these options will be considered in the coming months for a Bucs team that got exactly what they wanted when Brady signed with them in 2020: A Super Bowl ring.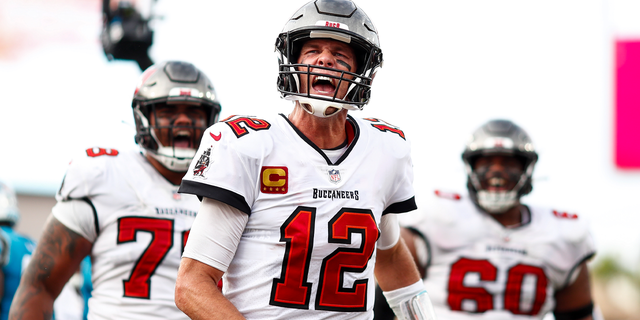 CLICK HERE TO GET THE FOX NEWS APP
Now it's time to figure out how to get the next one with someone else under center. 
[title_words_as_hashtags
https://www.foxnews.com/sports/buccaneers-options-quarterback-following-tom-bradys-retirement