Bills general manager Brandon Beane pointed out a stark difference between Buffalo and Cincinnati following Sunday's disastrous loss in the divisional round and seemingly took a thinly veiled shot at the Bengals in the process. 
Speaking at his end-of-year press conference on Tuesday, Beane was asked if he believes there's anything about the Bengals' roster that the Bills should try to emulate in the offseason "in order to close that gap." 
"No, they have a good team – they right now are on the advantage of a rookie quarterback contract. And they had some lean years and without getting too much into their build – I don't want to suck bad enough to have to get Ja'Marr Chase." 
BILLS' SEAN MCDERMOTT ADDRESSES STEFON DIGGS' ABRUPT LOCKER ROOM EXIT AFTER LOSS TO BENGALS
Beane continued: "He's a heck of a talent, I'd love to have but you gotta go through some lean years to do that and they were able to get [Joe] Burrow at No. 1, and I don't remember where Chase was drafted, pretty high, and those guys are on their rookie deals."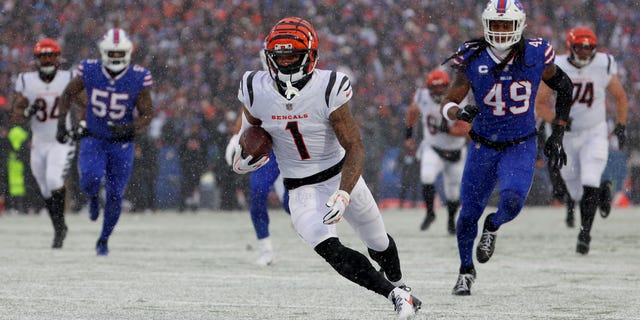 Beane was not discrediting the Bengals star players, but he was pointing out the obvious. 
CLICK HERE FOR MORE SPORTS COVERAGE ON FOXNEWS.COM
Cincinnati has had two top five first round draft picks in the last three seasons: Burrow with the No. 1 overall pick in 2020 and Chase with the No. 5 pick in 2021. By comparison, the Bills' last NFL draft pick in the top five was Sammy Watkins in 2014 with the No. 4 overall pick.
Josh Allen was drafted No. 7 overall in 2018. 
"We're paying Stefon Diggs a pretty hefty number. We're paying Josh Allen a pretty hefty number, so there is the constraints of the cap," Beane continued.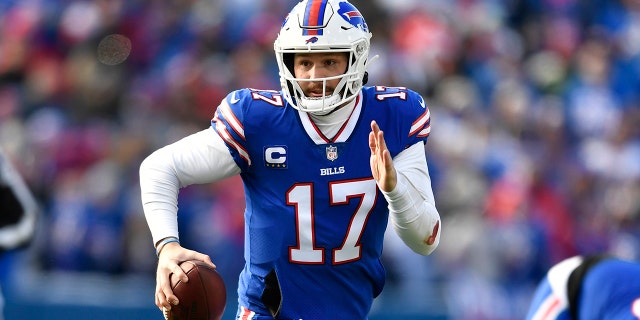 CLICK HERE TO GET THE FOX NEWS APP
"But they have a really good team. They've got some good young players – we're going to try and get as many good players as we can through the draft and through free agency but again, our cap situation is a little different." 
Beane said he plans to rework a few contracts in the offseason in order to fill the gaps, but cautioned that they have to be smart about it. 
"We may have to rework a few contracts. It's not that we're not going to do that. But I also don't want to, in two years, be a hundred million over the cap, like we've seen teams have to do."
[title_words_as_hashtags
https://www.foxnews.com/sports/bills-gm-brandon-beane-bengals-advantage-i-dont-want-to-suck-bad-enough-to-have-to-get-jamarr-chase