Members of the Buffalo Bills and Cincinnati Bengals staff were recognized during Thursday night's NFL Honors show in Phoenix for their heroic acts in helping save the life of second-year safety Damar Hamlin after he collapsed on the field from cardiac arrest during a Week 17 matchup at Highmark Stadium.  
However, one trainer in particular, Denny Kellington, received special recognition as the Bills assistant athletic trainer who performed CPR on Hamlin while on the field. 
According to The Associated Press' Rob Maaddi, Kellington received one vote for NFL MVP from veteran ESPN reporter Suzy Kolber who said her vote was a "symbolic gesture representing 'everyone' who carries the weight of that job, every week. They rarely get the recognition they deserve."
BILLS' DAMAR HAMLIN GIVES EMOTIONAL SPEECH AT NFL HONORS
The AP announced in November that the MVP award, which is voted on by a nationwide panel of 50 sports journalists who cover the league, would be based on each voter's top five picks.
Kellington received one fifth-place vote under the AP's new voting system.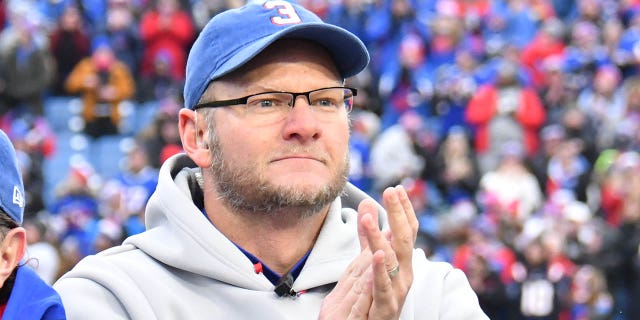 Bills head coach Sean McDermott praised Kellington during a press conference early last month, calling him a "real hero." 
CLICK HERE FOR MORE SPORTS COVERAGE ON FOXNEWS.COM
"For an assistant to find himself at that position and needing to take the action that he did and step up and take charge like he did, and there were others on the field as well – is nothing short of amazing." 
He continued, "You talk about a real leader, a real hero, in saving Damar's life – I just admire his strength." 
CLICK HERE TO GET THE FOX NEWS APP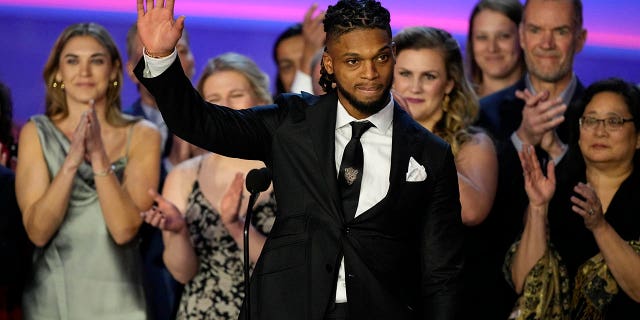 Hamlin appeared on stage Thursday night to give his own special thanks.
"Every day I am amazed that my experiences could encourage so many others across the country and across the world," Hamlin said. "Encourage to pray, encourage to spread love and encourage keep fighting no matter the circumstances."
[title_words_as_hashtags
https://www.foxnews.com/sports/bills-assistant-athletic-trainer-who-performed-cpr-damar-hamlin-receives-one-nfl-mvp-vote