Free agent wide receiver Antonio Brown believes another NFL player triggered his aggressive behavior.
During an Instagram Live appearance, Brown claimed a hit from former Steelers linebacker James Harrison caused trauma to his brain.
"I wanted to tell you guys that I think James Harrison gave me CTE," Brown said. "James Harrison had an illegal helmet for over 20 years in the NFL, and he hit me one time. And, ever since he hit me, I've been super aggressive. So blame James Harrison for my CTE."
CLICK HERE FOR MORE SPORTS COVERAGE ON FOXNEWS.COM
Chronic traumatic encephalopathy (CTE) is a brain condition that researchers have determined is caused by repeated blows to the head or experiencing many concussions.
CARDINALS' MARQUISE 'HOLLYWOOD' BROWN PLEADS GUILTY TO CRIMINAL SPEEDING AFTER REPORTEDLY DRIVING 126 MPH
Brown and Harrison spent the majority of their NFL careers with the Steelers. The wideout could be referring to a hit he took during a Steelers practice or during a game against the Bengals in 2013.
Harrison left Pittsburgh for Cincinnati in 2013 before returning to the Steelers in 2014.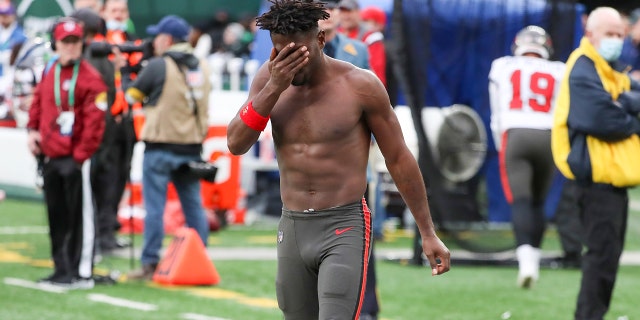 Brown was the victim of a helmet-to-helmet hit in a game against the Bengals, but it was delivered by linebacker Vontaze Burfict in 2016, not Harrison.
Brown's behavior has caused him several challenges over the years. Last December, domestic charges were brought against Brown after an incident at his home in Florida. The charges were ultimately dismissed. In October, he was ordered to pay a moving truck driver $1.2 million following an alleged assault in February 2020.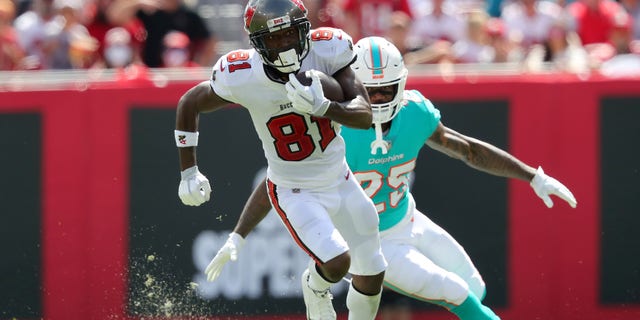 The 34-year-old was sued in 2018 after furniture was thrown from a balcony and came close to hitting a 22-month-old child. Brown later settled the lawsuit.
CLICK HERE TO GET THE FOX NEWS APP
Brown won Super Bowl LV with the Buccaneers and re-signed with the team in 2021. 
During a game in January 2022, he became upset on the sidelines, taking off his jersey, shoulder pads and gloves and exiting the field. He has not played in the league since.
[title_words_as_hashtags
https://www.foxnews.com/sports/antonio-brown-claims-james-harrison-for-his-cte-and-super-aggressive-behavior