Aaron Rodgers' next move is as highly anticipated as what Tom Brady will do in this coming offseason and there's one connection that has been heating up since Week 18 ended.
Rodgers, much like his Packers predecessor Brett Favre, is being linked to the New York Jets, and the latest buzz came in an article published in The Athletic on Thursday. If the Packers are serious about moving the four-time MVP, the report said to expect the Jets "to be involved in any trade discussions."
The Jets may need to give the Packers at least two first-round draft picks for the quarterback if a trade were to happen – a steep price for a quarterback who could retire now or after the 2023 season. New York could also take a cap hit of $15.8 million in 2023 and $32.5 million in 2024 if they acquire him and his contract does not get restructured again.
CLICK HERE FOR MORE SPORTS COVERAGE ON FOXNEWS.COM
The Athletic was not the only one to dive into the Rodgers-Jets connection. NFL journalist Peter King also gave credence to the possibility of the Jets going after Rodgers. King wrote in his "Football Morning In America" column that Jets owner Woody Johnson was "desperate" for a quarterback.
"So, how possible is it? Well, consider that Rodgers' cap numbers in the next two seasons would be $48.3 million, combined. That's certainly manageable," King wrote. "As for the compensation due Green Bay, my guess is the Pack would want at least two first-round picks. The Woody Johnson Jets, desperate for a star QB almost since the Broadway Joe days, would happily pay that freight, I'd guess. But would Rodgers accept a deal to the Jets? We shall see."
Johnson has expressed as much that he would be willing to pay for a quarterback in the offseason.
CHIEFS' PATRICK MAHOMES EXPRESSES CONFIDENCE IN INJURED ANKLE AHEAD OF AFC CHAMPIONSHIP: 'IT'S DOING GOOD'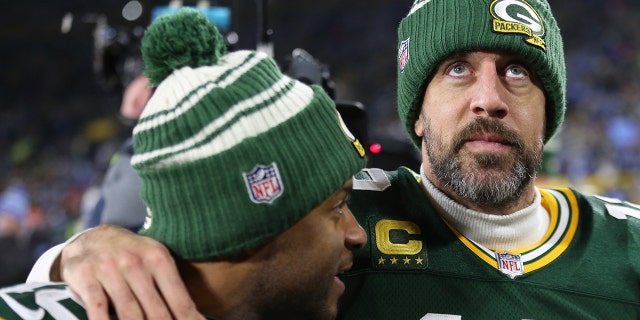 "We've got a cap, so there's an amount you can spend. But, yeah, yeah, that's kind of the missing piece," he said earlier this month, via ESPN.
"Defense was an unbelievable story that you saw this year, from last place to close to the top in defense in terms of points and in terms of any measurable. And if you could do the same thing on offense, I mean, it looks pretty good. Right? Our special teams is good. Brant Boyer, great coach. So, I think we're set. It's just [we] have to deal with the offense and the quarterback."
Even "Broadway" Joe Namath urged the Jets to target Rodgers.
"I'm a big Rodgers fan. I notice that he wears No. 12, of course," Namath said on "Tiki & Tierney." "I'm thinking, 'Well, man, if we get him on our side, is he still going to be wearing No. 12? Because the number was retired many years ago. … I'd sure like Rodgers, if he's there, yeah, I want him to wear his number, man."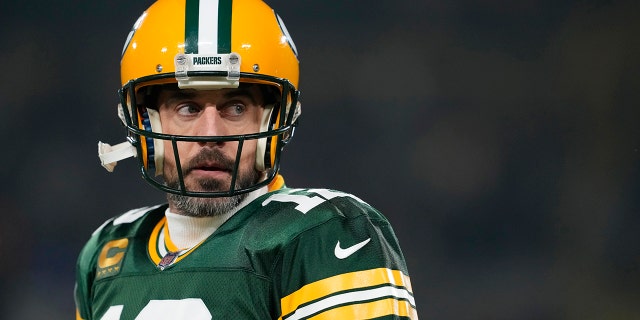 CLICK HERE TO GET THE FOX NEWS APP
Rodgers played in 17 games this season. He had 3,695 passing yards and 26 touchdown passes. He had double-digit interceptions (12) for the first time since 2010. Green Bay fell one game short of a playoff berth.
[title_words_as_hashtags
https://www.foxnews.com/sports/aaron-rodgers-jets-rumors-heat-up-offseason-weeks-away