A seventh grader hit the biggest jackpot of his life when he netted $10,000 after a flawless shooting challenge at a high-school basketball game.
JJ Frank of Minot, N.D. made a layup, free throw, three-pointer and half-court shot in 25 seconds to win the grand prize at Bishop Ryan Catholic School last week.
CLICK HERE FOR MORE SPORTS COVERAGE ON FOXNEWS.COM
Frank had to make the shots and grab the ball himself, and he knocked down all four consecutively.
After making the first three quite effortlessly, he wound up and launched a Hail Mary that was nothing but net. He was immediately mobbed by players and spectators alike.
ST JOHN'S CHEERLEADERS REFUSE TO PERFORM AT GAME AFTER SCHOOL FAILS TO RECOGNIZE THEM ON WOMEN IN SPORTS DAY
"You only get one shot at that, so if you miss, you miss," he told Valley News Live. 
"I was thinking, 'I'm probably not going to make it, but I've just got to try and try and hope it goes in.'"
A Bishop Ryan player compared Clark to the GOAT.
"Just Tom Brady throws it, banks in it. It's just like, 'No way.' Everyone storms the court, and it was pretty cool," said Ramsey Walz.
Frank knew his chances were slim, but with a bit of faith, he lived every kid's – and many adults' – dream.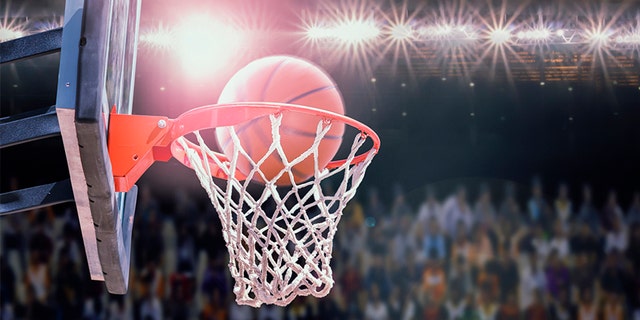 CLICK HERE TO GET THE FOX NEWS APP
"That was one in a million, and through the power of God, it went in," Clark said.
"The first three, I thought he has some basketball talent, but the last shot, really, I think was maybe more a gift from God than it was some natural talent," said his mother, Marie.
Frank is a player for the K-12 school's junior-high team . He said the cash is going straight to his college fund.
[title_words_as_hashtags
https://www.foxnews.com/sports/7th-grader-wins-10000-drilling-half-court-shot-power-god-it-went-in