San Francisco quarterback Brock Purdy's surgery has been postponed due to swelling in his elbow. 
Initially scheduled for Wednesday, Purdy's surgery to fix the torn ulnar collateral ligament in his right elbow will delayed, according to a report by ESPN.
Purdy and his doctor are aiming to "regroup in early March," per the report. 
Even with the delay, Purdy is expected to be ready for the start of the 2023 NFL season, according to the NFL Network.
CLICK HERE FOR MORE SPORTS COVERAGE ON FOXNEWS.COM
Purdy suffered the injury on the first possession of San Francisco's game against the Philadelphia Eagles in the NFC championship game. 
The Niners are hopeful Purdy will need an "internal brace surgery," which has a recovery timeline of around six months.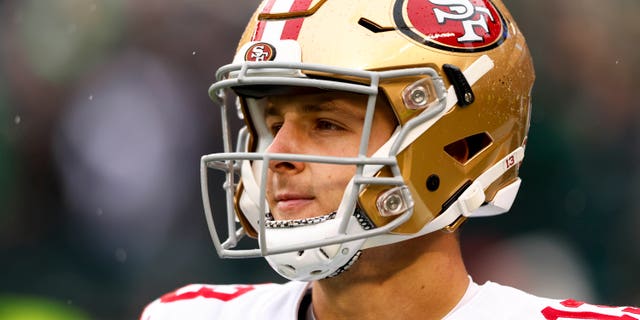 Dr. David Altchek, attending orthopedic surgeon and co-chief emeritus of the Hospital for Special Surgery Sports Medicine Institute in New York, specializes in the reconstruction of the UCL, better known as Tommy John surgery.
Altchek spoke with Fox News Digital and discussed the usual two options to repair the UCL. And he believes, despite not seeing an MRI, that Purdy's situation calls for the internal brace alternative.
"The ways to fix it are classically to repair it and do a reconstruction with a tendon graft, and that's what Tommy John surgery is," Altchek explained. "The less invasive alternative is to repair it and supplement it with a synthetic ligament, which is called an internal brace."
If the internal brace procedure is the answer, Altchek is certain six months will be the right timeline for Purdy.
CLICK HERE TO GET THE FOX NEWS APP
"It's a good plan for him," Altchek told Fox News Digital. "It'll work, and he'll be able to return. I don't think six months is out of the question. I really don't."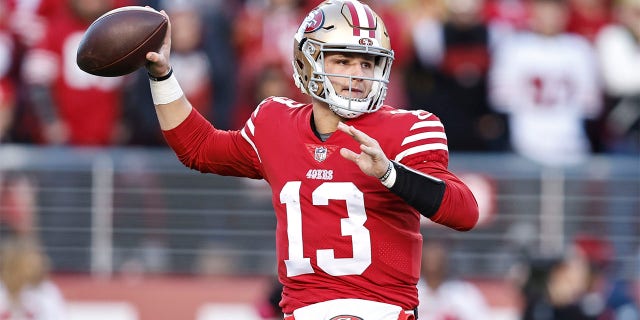 Purdy took over under center for the 49ers in Week 13 after Jimmy Garoppolo suffered a broken foot against the Miami Dolphins. 
JETS PITCHING DEREK CARR CAN BE ''FIRST-BALLOT HALL OF FAMER' IF HE COMES TO NEW YORK
With Purdy as the starter, the 49ers went 7-0 before losing to the Eagles in the NFC championship game.
Fox News' Scott Thompson contributed to this report
[title_words_as_hashtags
https://www.foxnews.com/sports/49ers-brock-purdy-ucl-surgery-delayed-due-swelling-throwing-elbow-reports